NoLSPadLock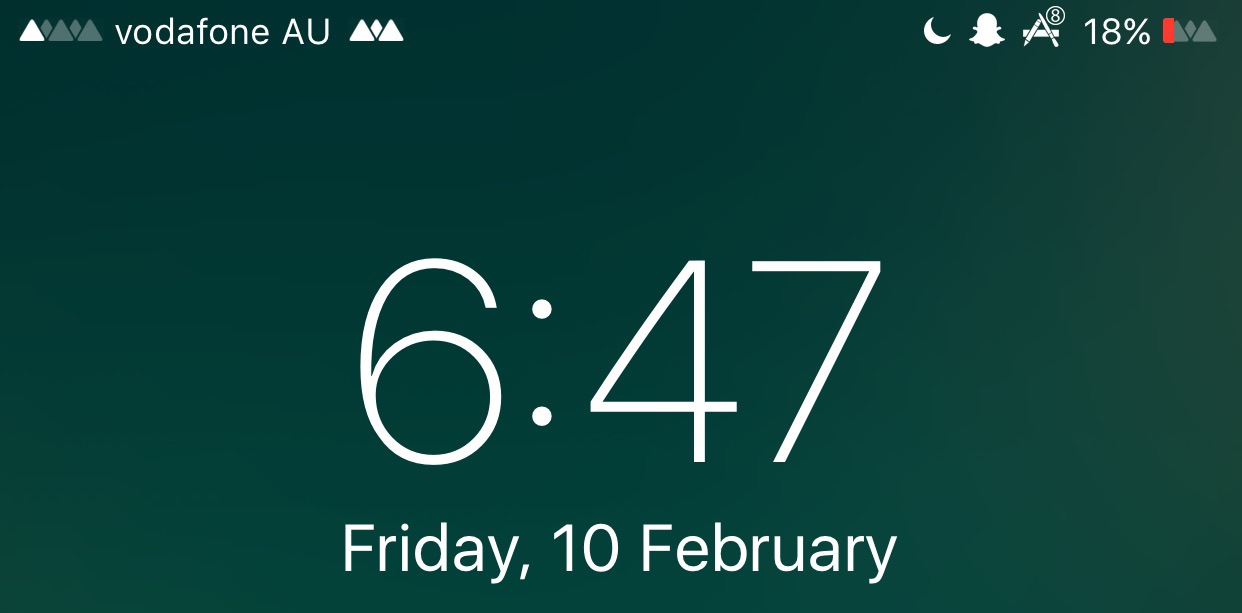 Compatible with iOS 10
Remove the padlock from the Lockscreen status bar
No options to configure
Open Sourec
on Giithub
CameraTweak 4 (iOS 10/9)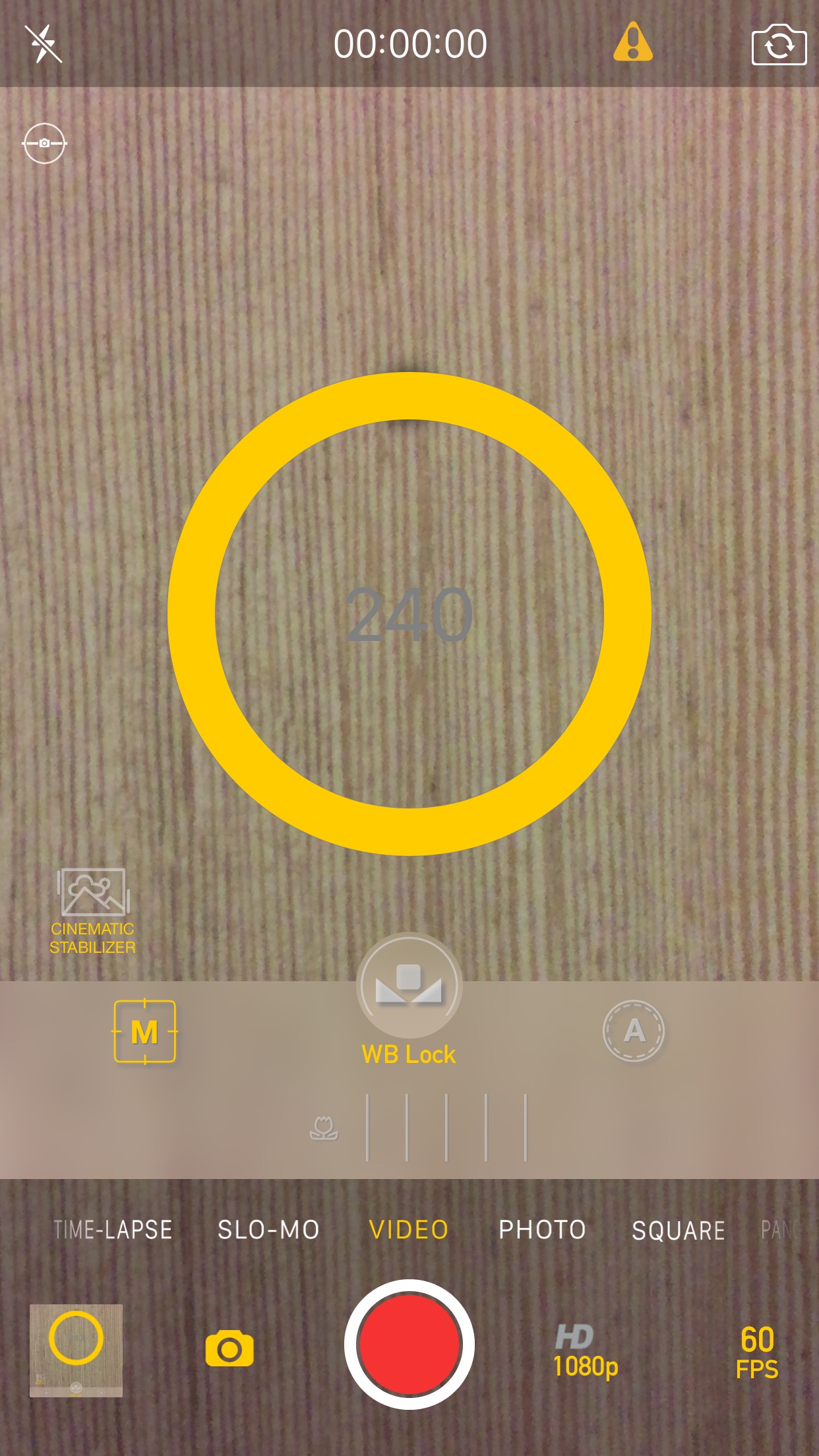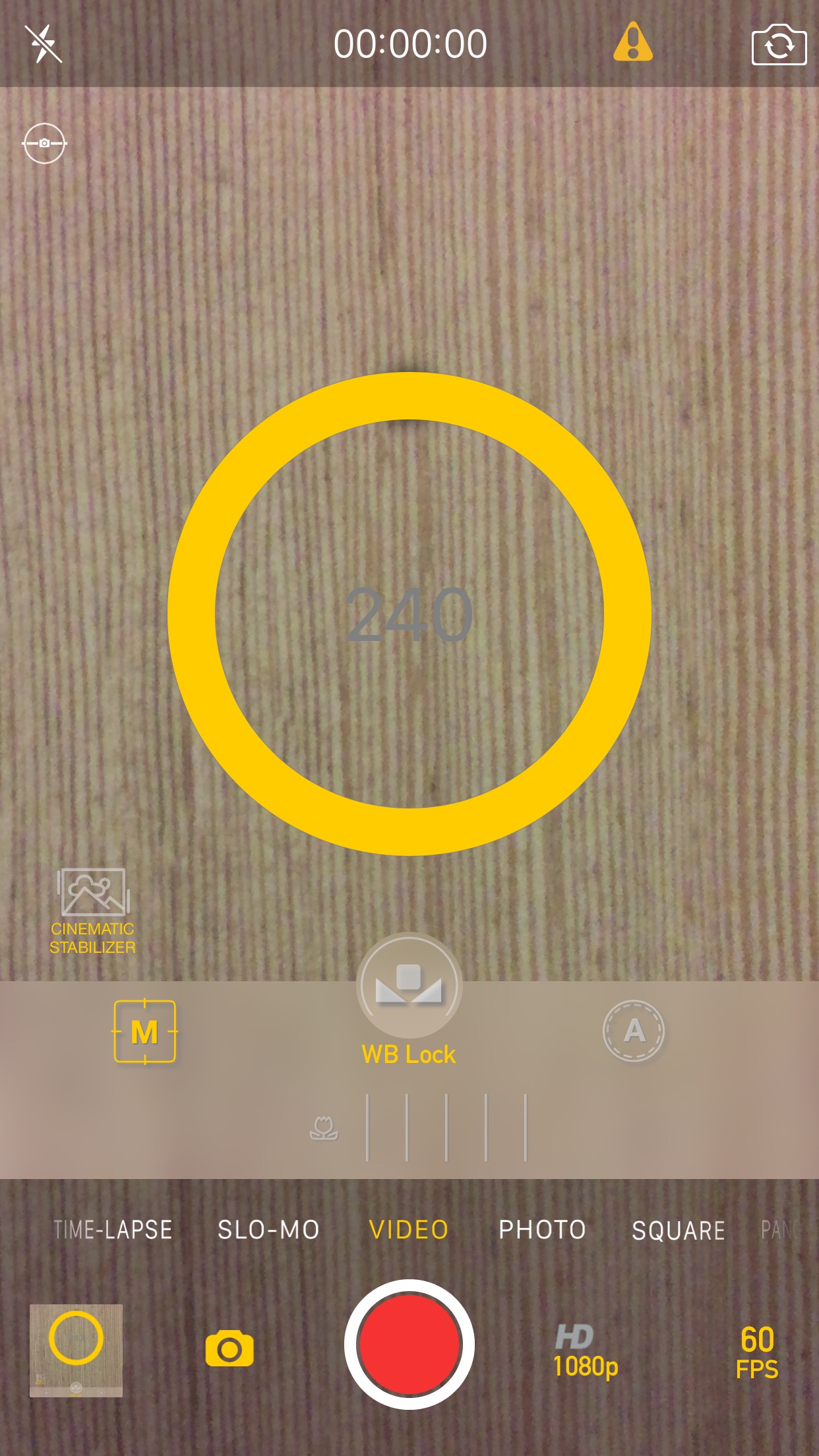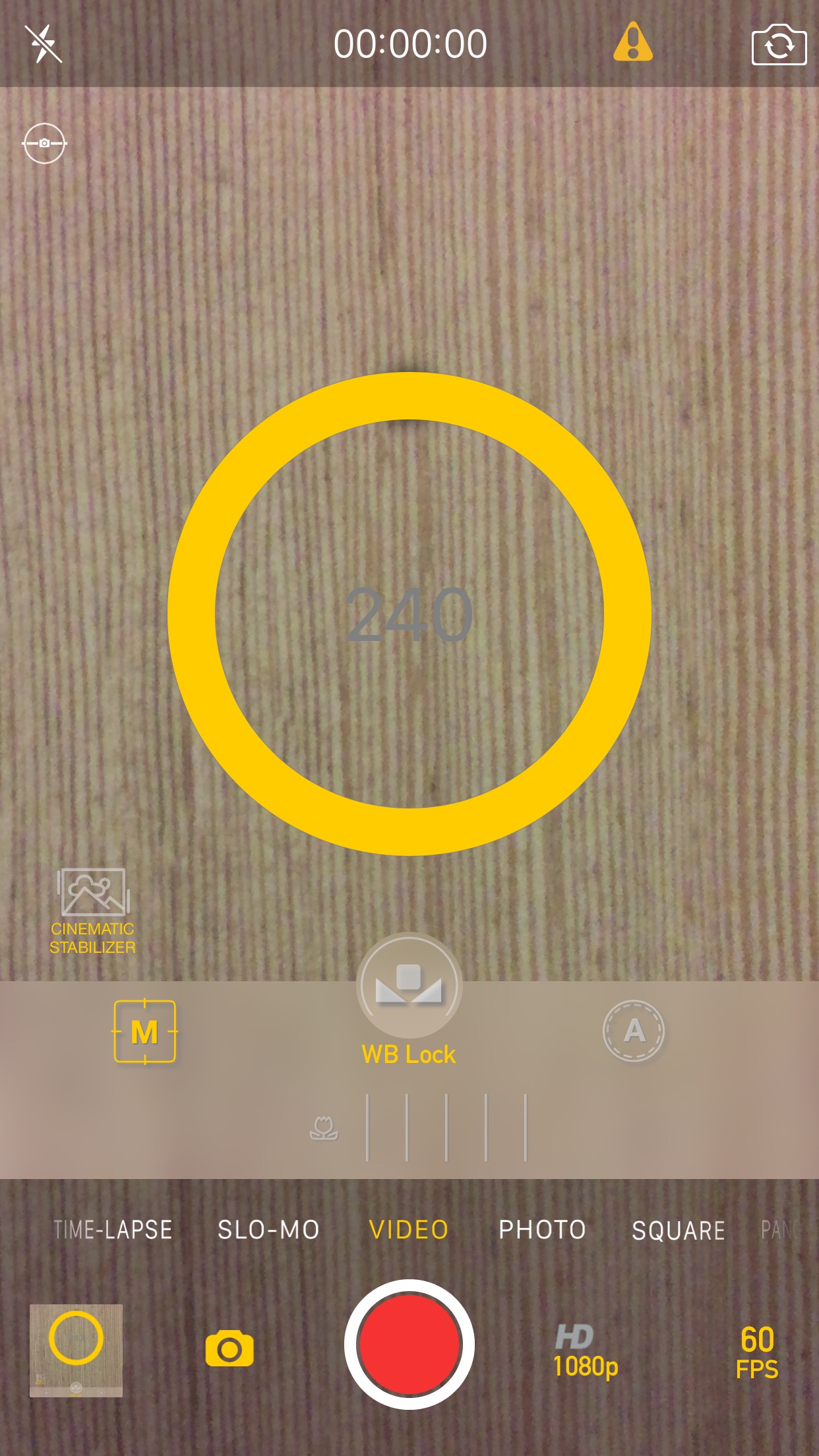 Turn your stock Camera app into a professional one!

The iPhone is a great device to capture your favourite moments, and although there are literally thousands of 3rd party camera applications out there, the fastest one is still your stock Camera app.
This tweak will add many professional features and make the stock Camera app a serious contender.

Features such as lapse timer, changing the resolution or changing the FPS of your camera are just the tip of the iceberg.

Manual ISO, Shutter speed and Focus are professional features that are a must to have and can really make an impact in your every day shots.

Un-mirror Selfies, change the Video Stabilisation, change the White Balance and even Pause the recording so that you can create continuous videos without the need of editing.

There are even four different composition overlays to choose from to give you that extra support.

This is the fourth generation CameraTweak specially made for iOS 9 and will be kept updated to include the latest iOS functionality and bug fixes.


-This is a free update for anyone who purchased CameraTweak 3 before.
FlashAlert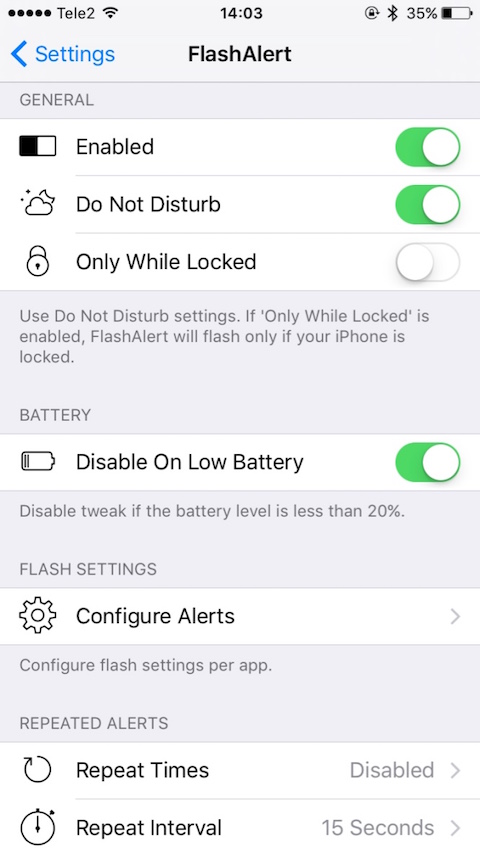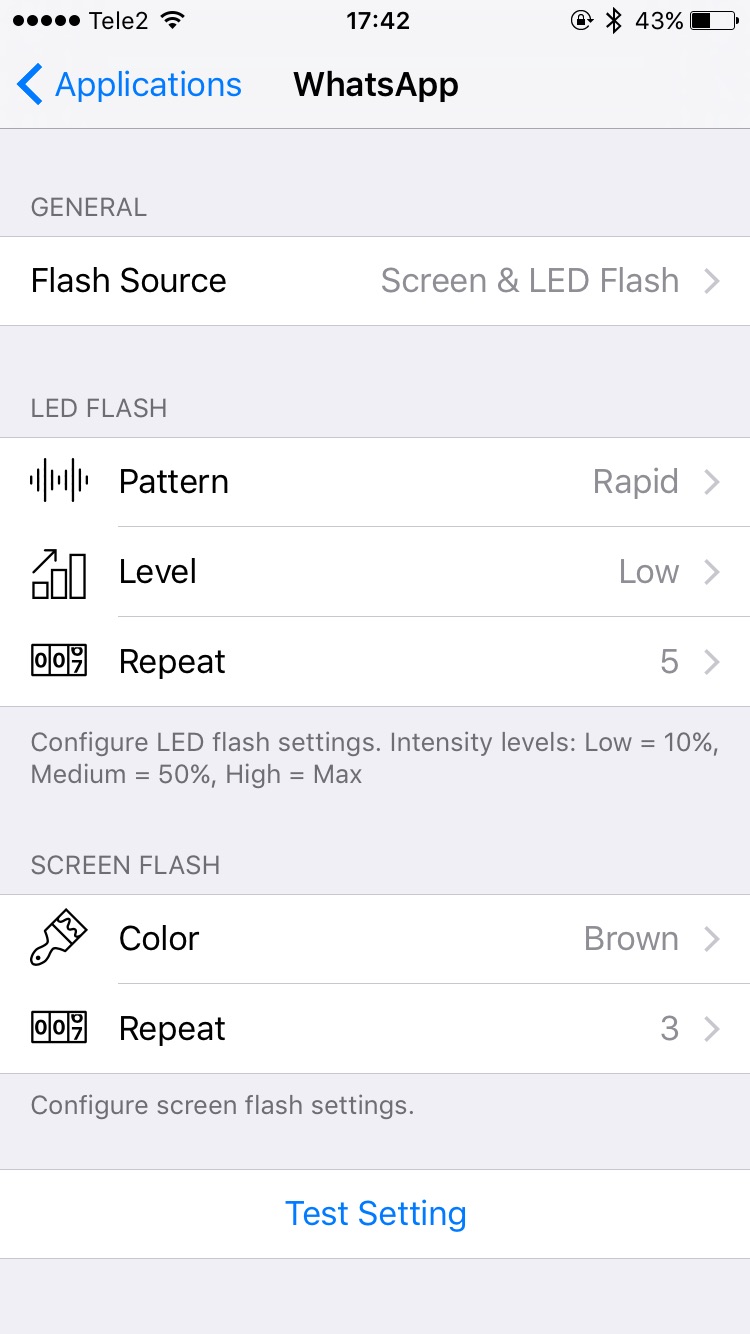 Compatible with iOS 8, 9 and 10
Requires iPhone

FlashAlert is a tweak that uses iPhone LED and/or screen flash to notify you when a notification is received or if you have active notifications.

The tweak lets you configure the following settings for each application:
- Flash source: LED, screen, LED & screen
- LED Flash pattern (10 different patterns)
- Number of LED flashes (1-10)
- LED flash intensity (Low, Medium, High)
- Screen flash color and number of flashes

NOTE: Due to HW limitations, low flash intensity is still pretty intense.

Also, it is possible to set and configure repeated alerts if you miss a notification.

Another cool feature is a blinker that will blink periodically (configurable) if you have unread notifications.

Configure options from Settings.

Configure options from Settings.
Appcon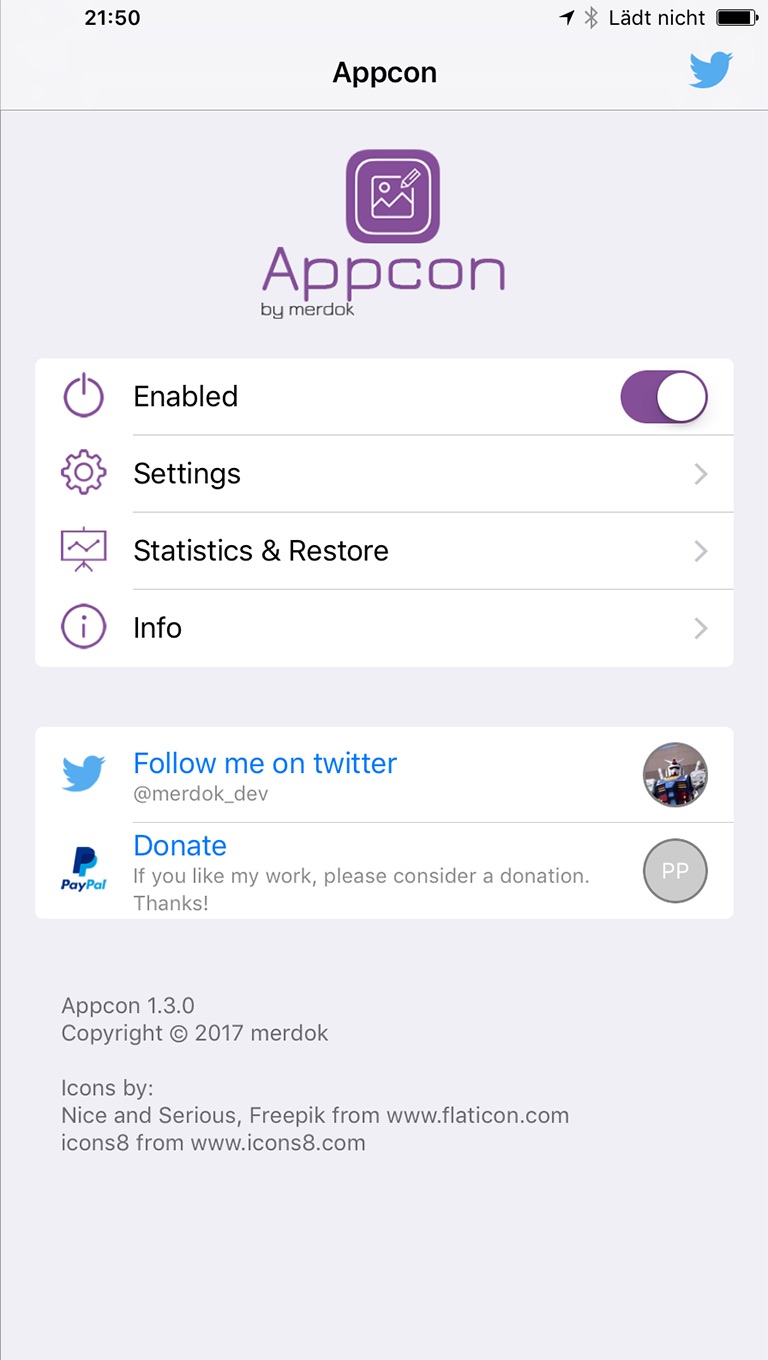 Compatible with iOS 9 and 10

Appcon is a tweak that allows you to easily replace any app icon with an image from your photo library or directly from a URL.
Simply tap on the icon for which you want to replace the image while in edit (wiggle), choose an image from your photo library or enter an image URL and the icon image will be replaced. Before applying the image, you can also crop and rotate it so it perfectly fits your needs. You can also apply an image to all currently visible icons or to all icons in a folder, the image will be automatically sliced in smaller pieces and applied for the icon images.
Replace the images of your app icons which you don't like or make icon images fit your theme and personalize your device even more.

Appcon does NOT require Winterboard or Anemone.

Works on all iOS devices with iOS 9.0+.
Configure options from Settings app
Price $1.99
DoNotAnnoy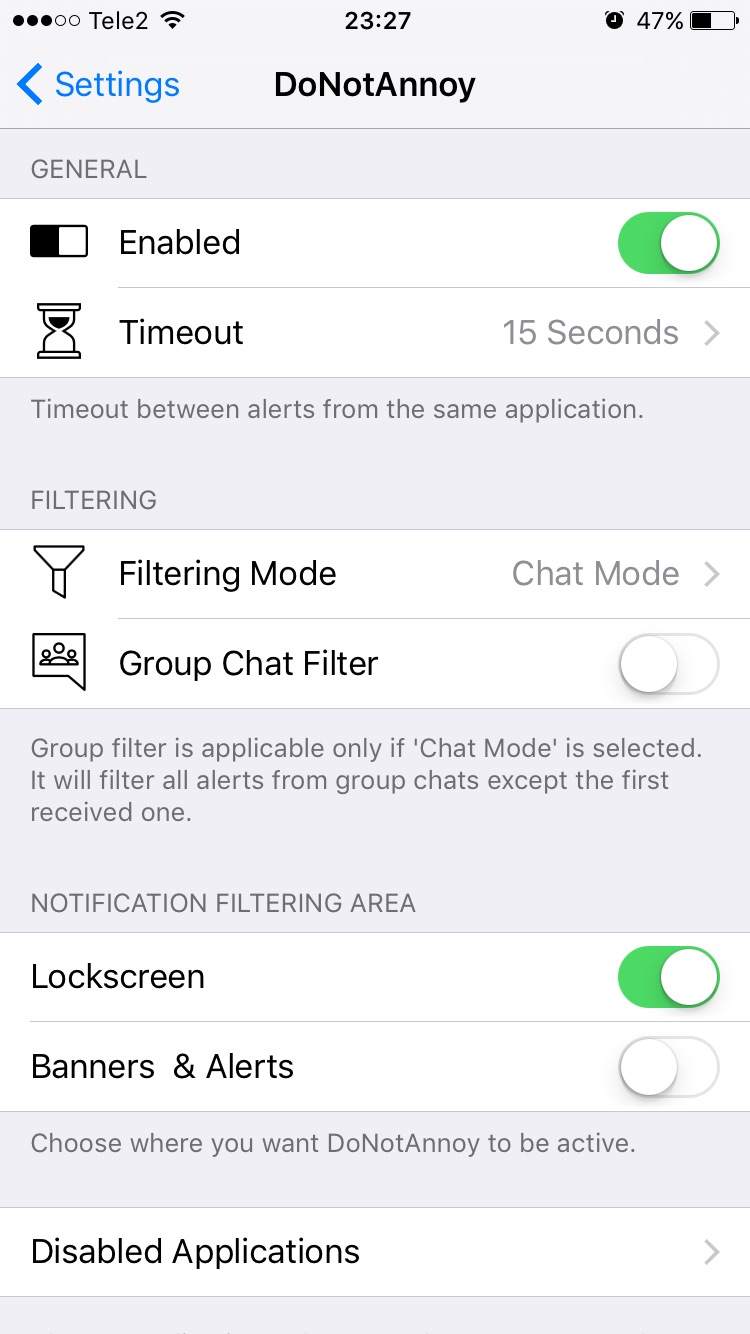 iOS 9 & 10 comaptible.

We all have
a friend who
texts
every word in a
new line.

This tweak will stop annoyance of multiple sound&vibration alerts on received notifications like the message above.
It will disable sounds&vibrations, prevent screen wakeup on multiple received messages by the same applications or message sender.

It's possible to configure notification filter:
- Filtering when same application sends multiple notifications.
- Filtering when same person sends burst of messages (tested on Viber, iMessages, SMS, Messenger, Whatsapp and Mail)
- Filtering when same group chat has message burst (tested on iMessages, Viber, Messenger and Whatsapp)
- Cooldown time is also configurable

Configure options from Settings.
Price $1.99