LockMusic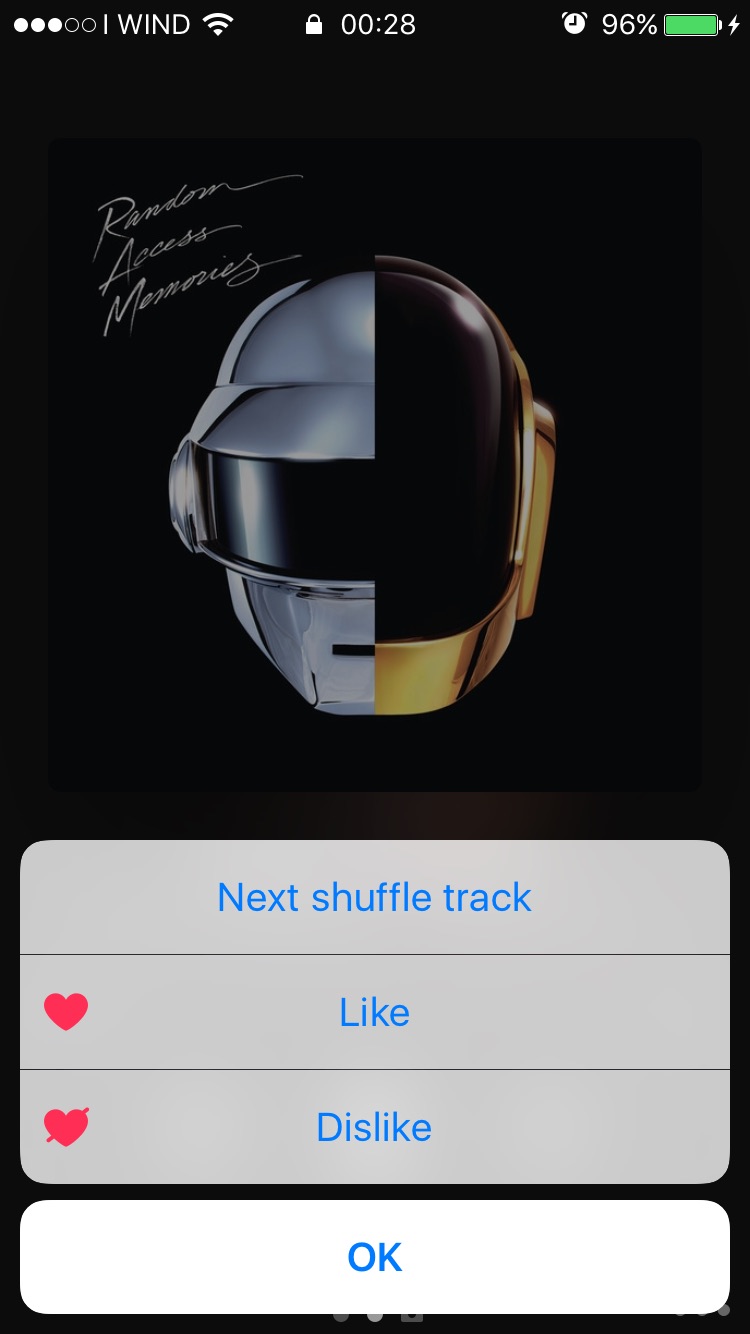 Compatible with iOS 10

LockMusic is a new iOS 10 compatible tweak that aims to bring functionality alongside with a nice and clean design for your lockscreen music player.

The core idea is based on a publicly shown concept and we plan to expand from there in the next updates.

This is what the tweak currently implements, based on the concept:

- Currently playing album image is moved in the central part of the screen
- Track control buttons are moved in the lower part of the screen.

When a notification is received, the layout changes into this:

- Currently playing album image is moved in the upper-left part of the screen
- Track control buttons are moved in the upper-right part of the screen.

The notification are still displayed in the central-lower part of the screen. When notifications are removed, the layout transitions back to the initial status.

Finally, a button is added at the lower-right bottom of the screen. It provides functionality to interact with the currently playing track, such as liking/disliking and playing a shuffle song. More controls will be implemented in this menu.

The next planned updates are right around the corner, and will bring an high degree of customisation to the layout and the player components.
DisplayDingTalkRevokedMessage
show the message that revoked by someone.
在钉钉里展示被别人撤回的消息

No options to configure.

No Screenshots for this item.
Free
Onizuka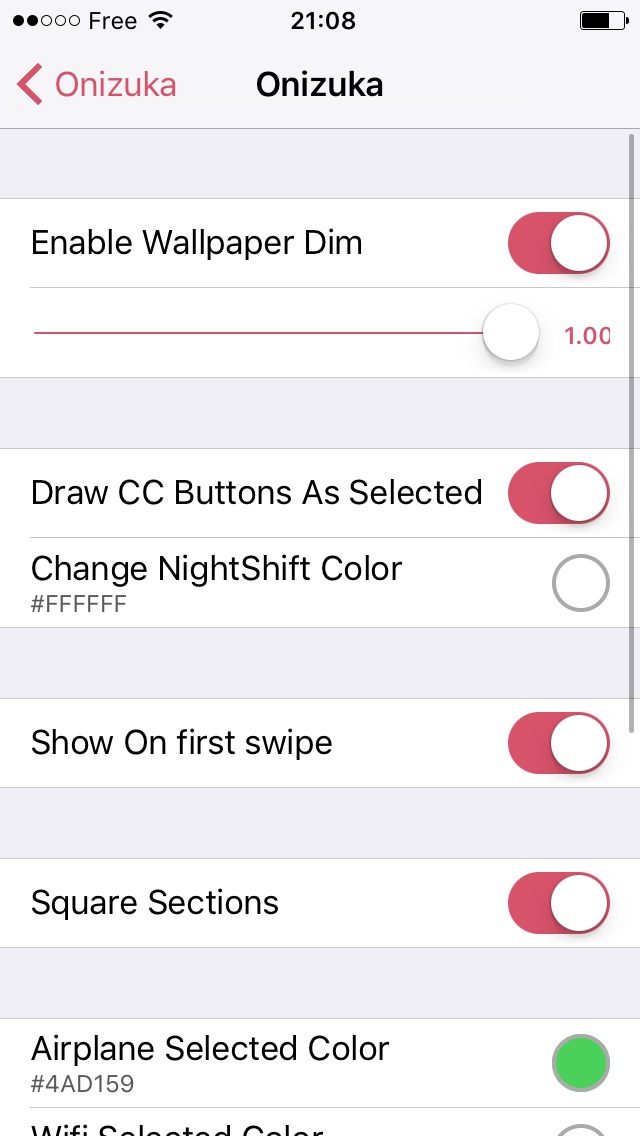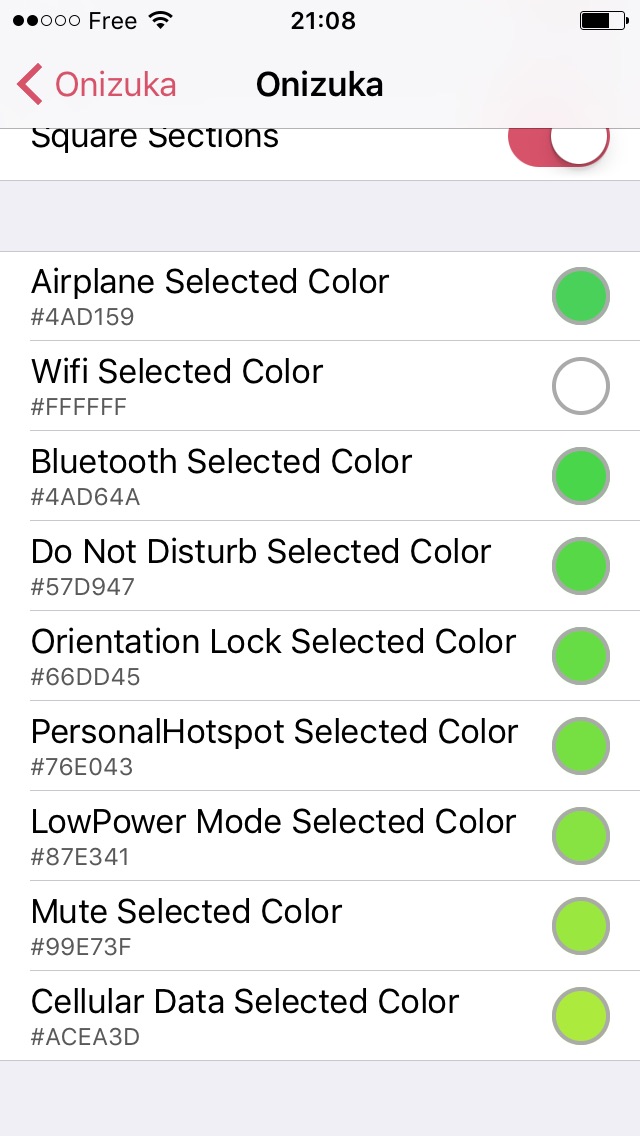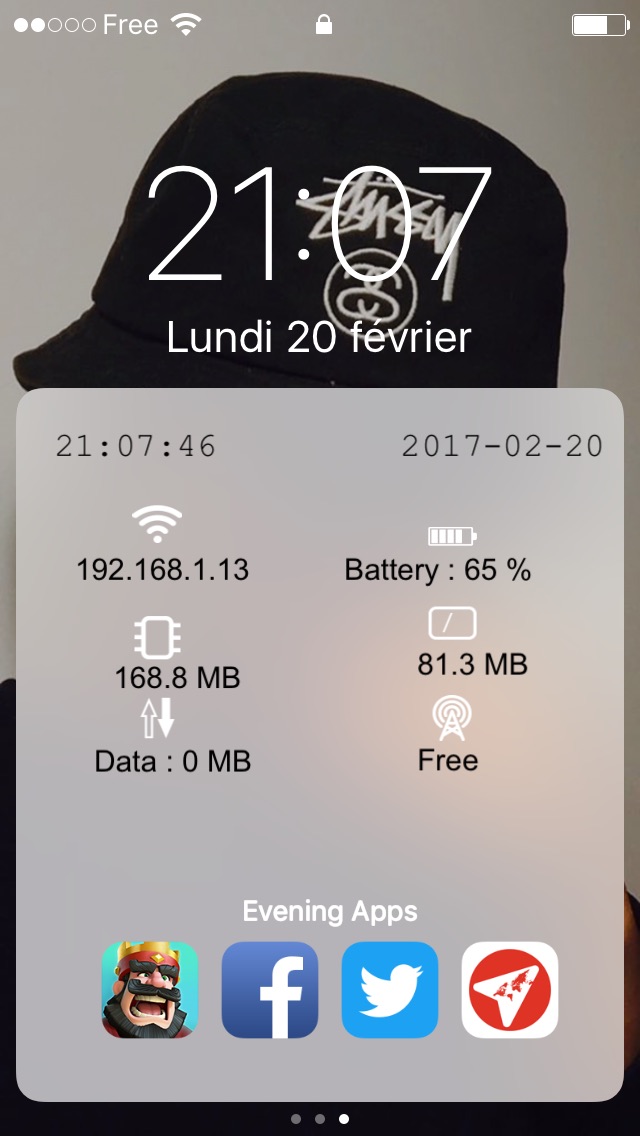 Compatible with iOS 10

Onizuka will make you multitasking more useful and more beautiful.

You will be able to customize the color of the buttons (Wifi, Airplane mode..), a button record was added, which allows you to save your screen, this option can be practical for Youtubeurs, the video is then recorded in your gallery. A button for saving energy is added, it makes you go into the settings.

In addition to all this a new page was added. In which you will find the time, date, IP address, battery, RAM, available space, DATA used, operator and shortcuts to applications you have selected in the settings.

Onizuka a section in the settings, in which you have 3 options:
-CC Customization
- Hide Elements
- Launch App

CC Customization: You will be able to change the color of many elements of DC, such as buttons. You have the ability to change the background opacity, change the shape of the buttons and many others.

Hide Elements: A simple section that lets you hide items from the ControlCenter

Launch App: In this section you will be able to choose the applications that appear on the new page of your ControlCenter. Applications change according to the day.

Configure options from Settings.
Price - $0.99
Sleipnizer for Safari (iOS 9 & 10)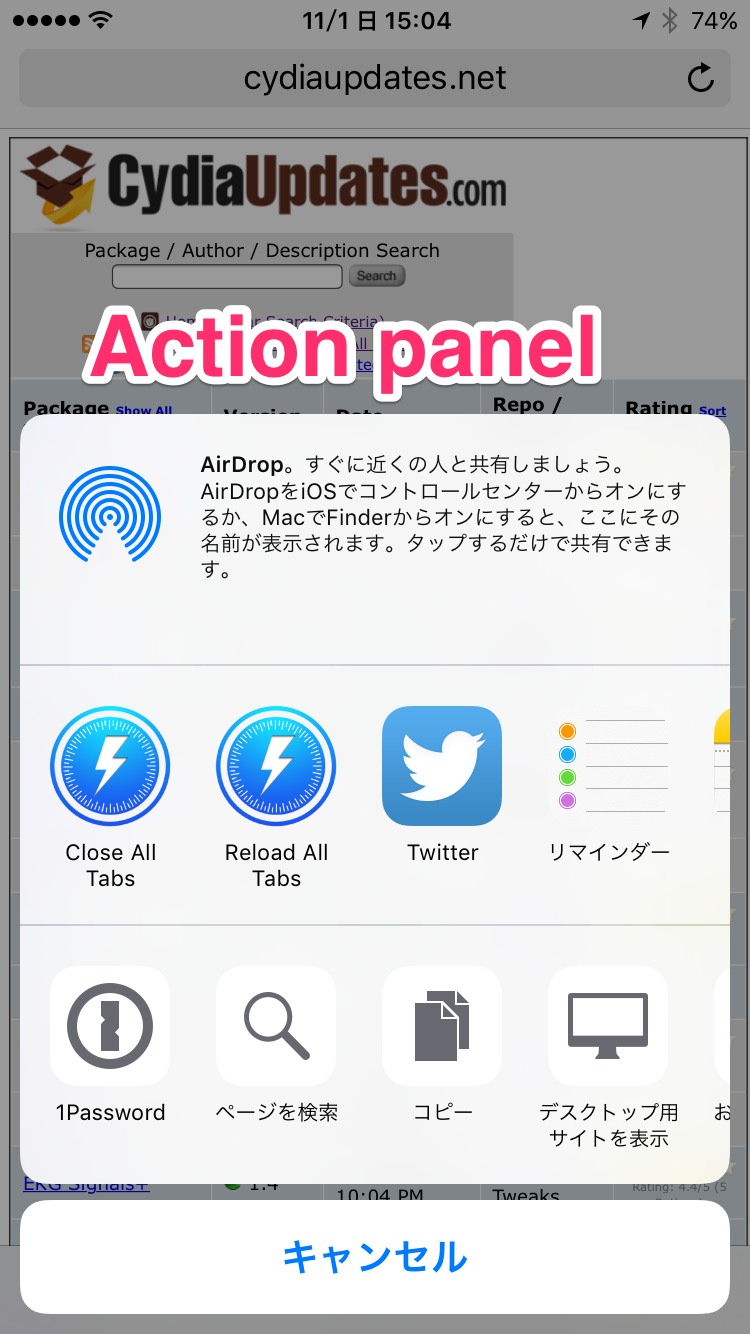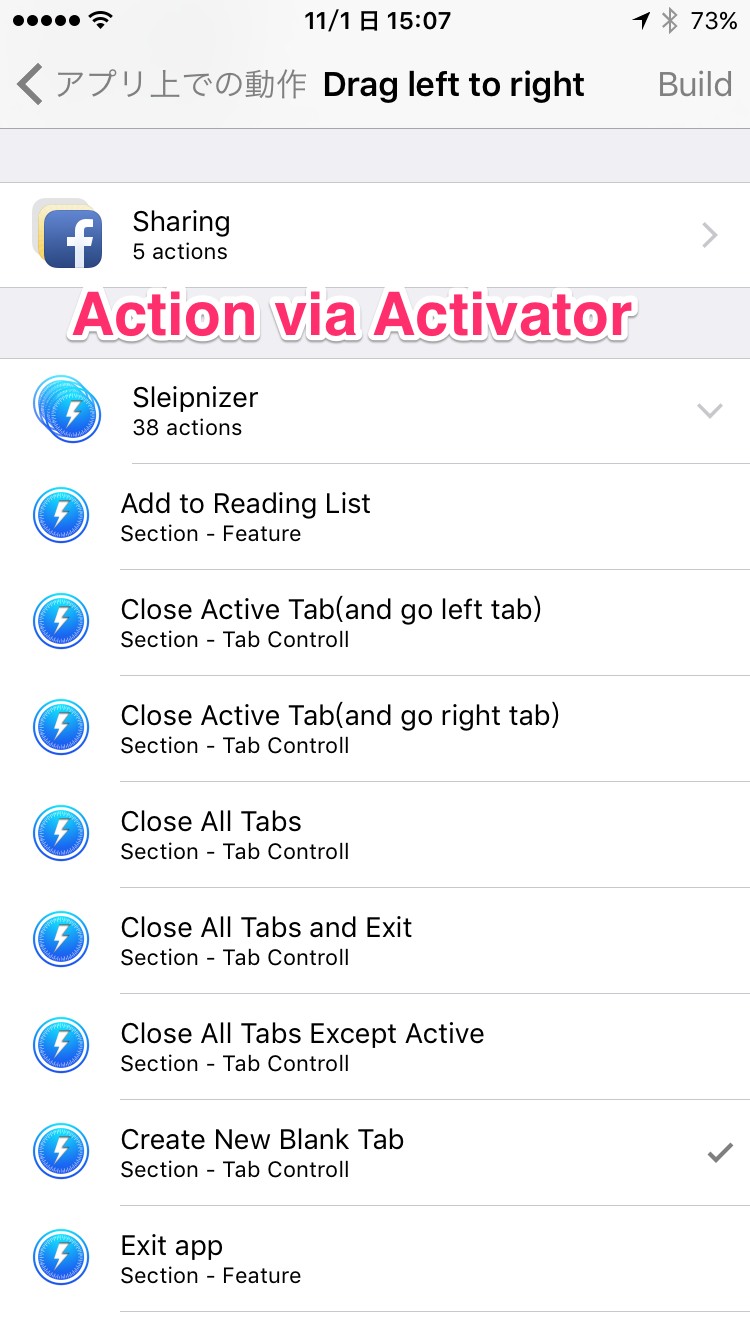 Compatible with iOS 9 and 10
For iOS 7/8, try
Sleipnizer (iOS 7 & 8)
Convenient faster browsing with gestures.
Sleipnizer allow you to invoke browser action via gesture and useful features.
Gestures:
- Letter(like mouse gesture)
- Pull
- Tap
- ActionPanel
- 3D Touch
- Activator(Optional, not depend)
Actions:
- Close/Move tab
- Create new tab
- Tab expose
- Focus search bar
- Reload
- Stop loading
- Back/Forward
- Pop Back/Forward history
- Scroll to Top/Bottom
- Show bookmark panel
- Show action panel
- FindOnPage
- Add to ReadingList
- Toggle private mode
- Toggle reader mode
- RequestDesktopSite
- Restore last closed tab
- Exit app
- Run JavaScript(bookmarklet)
Features:
- OpenTabBG+(open new tab in background without actionsheet)
- Disable smart banner
- Automatically reader mode
- Automatically show keyboard on new tab
- Unlimited stock recently closed tab
- Show long press menu for bookmark/reading list/social link
- Disable full screen
Price - $ 1.99
HideMeX (iOS 10)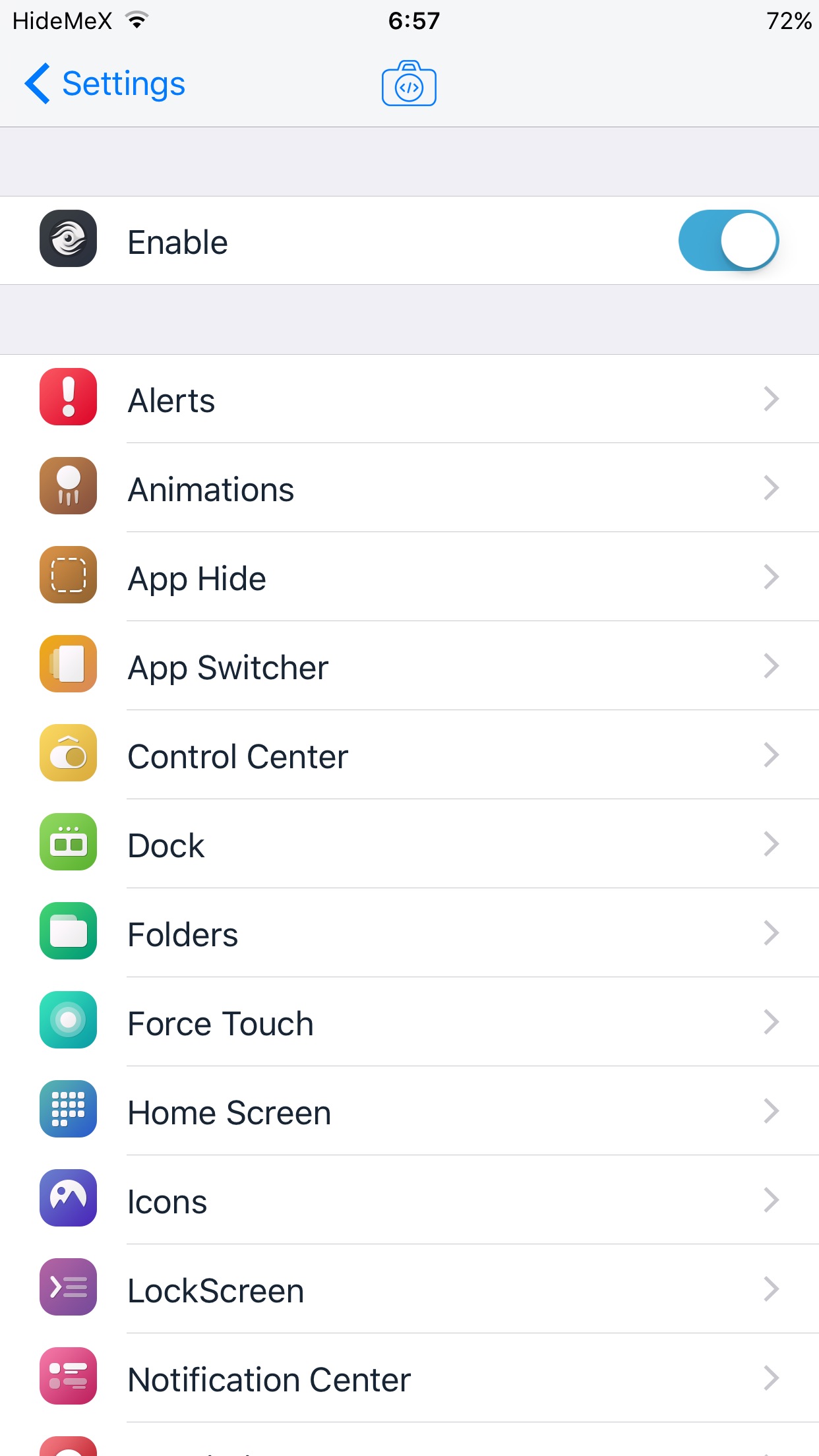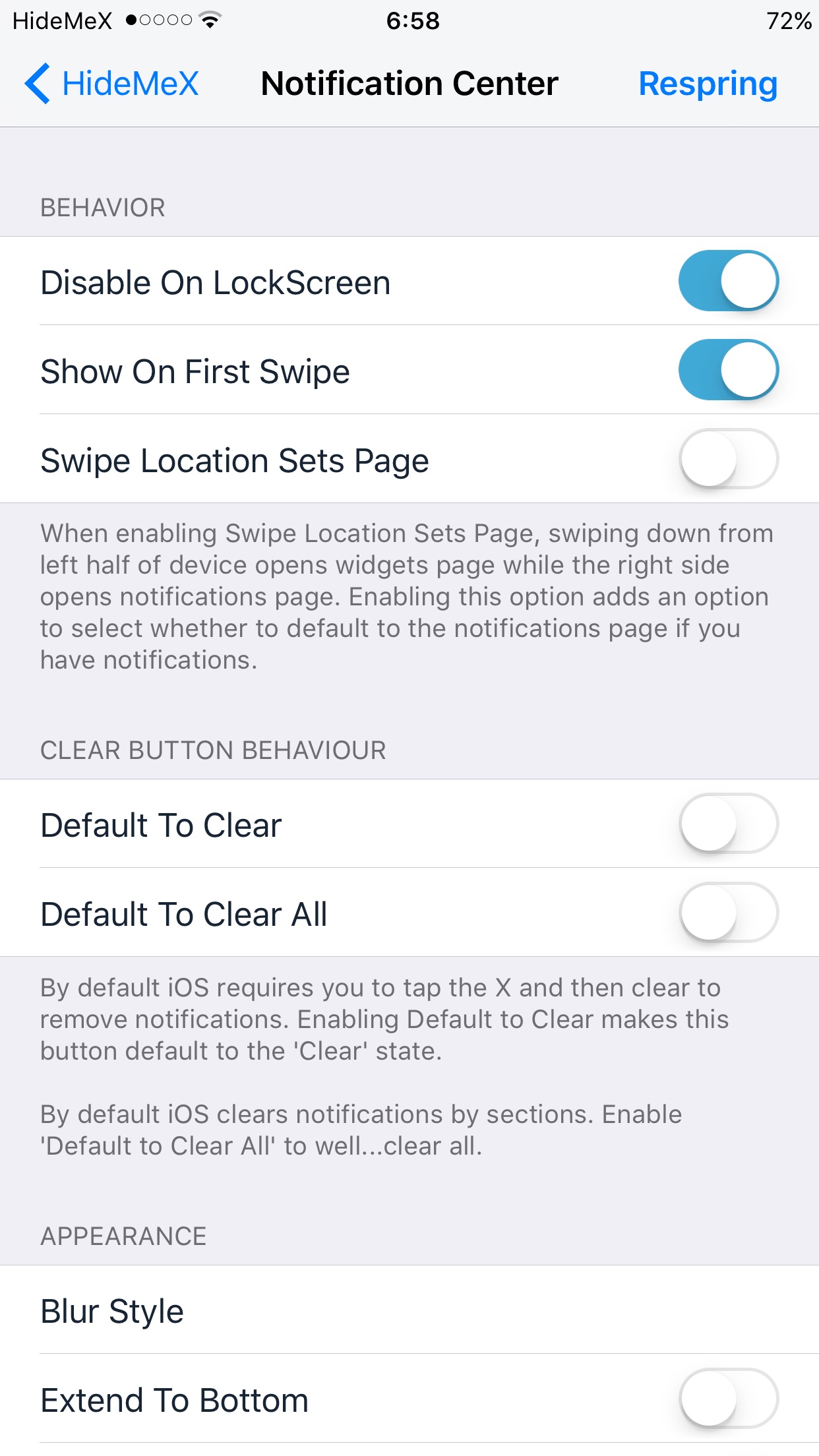 Compatible with iOS 10
Supports iPhones, iPods & iPads
Also available,
HideMe8 (iOS 8)
HideMeX (iOS 10)
is a complete iOS customizing experience like none before it. Customize the look and behaviour of your iOS device with ease with all the options HideMeX places in your hands.
HideMeX (iOS 10) gives you the power to easily change many aspects of the device you love. Hide icon labels, change lock screen clock text sizes, give blurs your own custom color tint, replace blur styles and more.
Get started on your complete iOS makeover today with HideMeX (iOS 10)
Options configured from Settings app
Price - $ 2.99