IOS 11 beta
has cut the embedded features on Facebook, Twitter, Flickr, and Vimeo out of settings in the user account.
After a long time embedded account.
By now almost no longer needed.
Because of all the applications.
It supports app extension extensions (iOS 8) in 2014.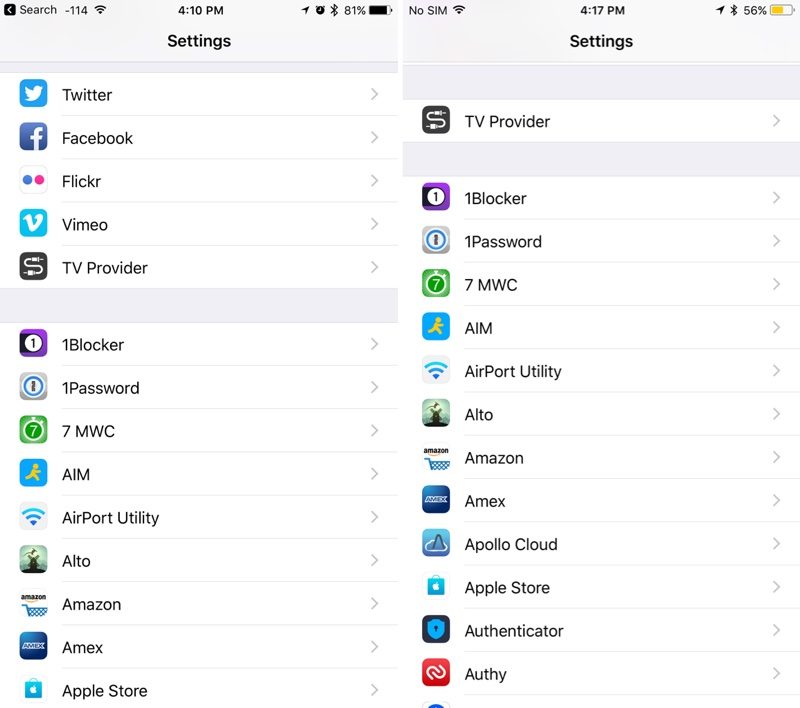 Apple cuts Soical Network system out of iOS 11 settings
Compared to the above picture, it can be seen that iOS 11 beta has removed all the TV to the provider, but it does not affect the user directly because it has an App Extension can be exported to another App anyway.
(From the original login to hold it), including the Siri through the tweet, it can do the same.
If you can not find it, do not panic.