Instagram ++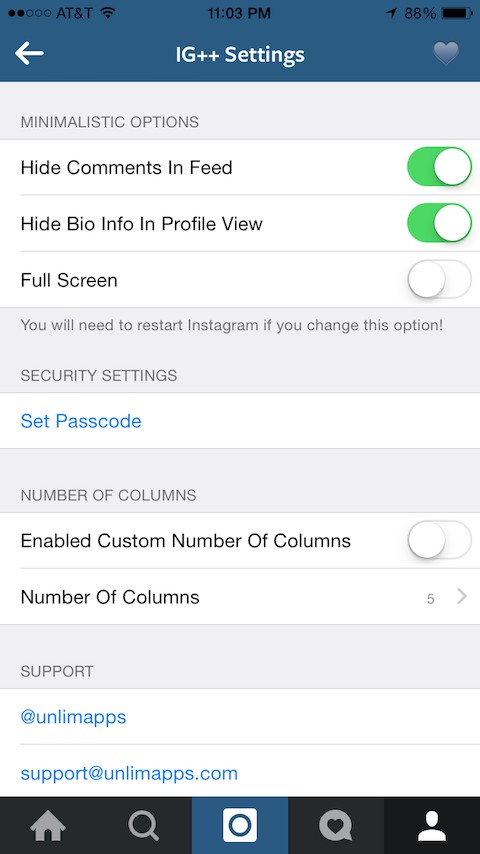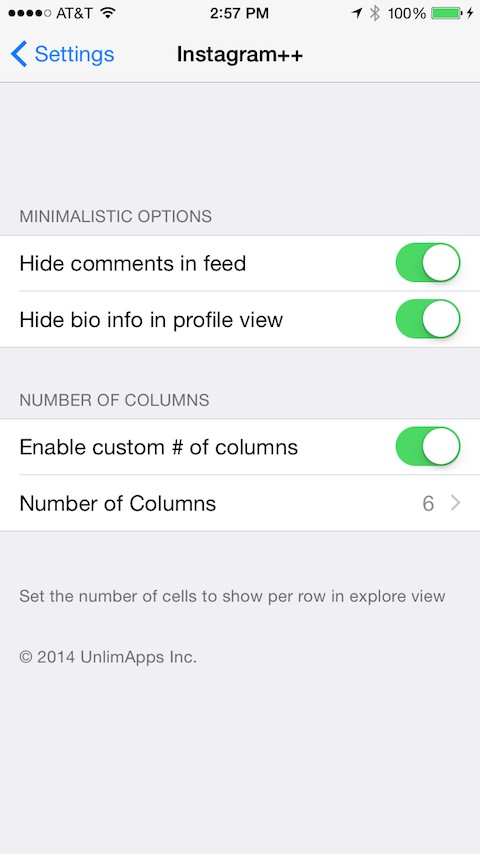 Instagram ++ - The Instagram tweak that makes Instagram easier and more convenient to use, allows photo/video downloads and sharing, and improves on the Instagram interface.

Appearance Enhancements:

• Custom main and explore feed types: choose between full feed and thumbnail view for each feed
• Show full timestamps for posts with customizable date/time formats
• Hide comments in full feed view
• Hide Bio info in profile view
• Spoof followers count
• Spoof following count
• Fullscreen view

Media Viewing Enhancements:

• Open Links inside Instagram
• Show HQ photos in thumbnails
• Long hold an image to zoom
• Show caption while zoomed
Media sharing and downloads:

• Share videos/photos using built in iOS share sheet
• Download videos/photos to your iOS camera roll
• Double tap on thumbnails to share/download
• Re-Gram videos and photos
• Download media
• Copy/Share Text
Misc Enhancements:

• Always play video sound in full feed
• Confirm double tap to like
• Password protect the Instagram app
• Disable DM read receipts
• Manage multiple Instagram accounts.

To support our development of Instagram ++ as a free product, we've set it up to display ads near the bottom of your Instagram app. If you want to remove the ads you can tweet from the app for a 2 week removal or donate $2 for a lifetime license. Thanks for your support!

**Please note Instagram ++ is not in anyway associated or affiliated with Instagram or Facebook Inc.**
YouTube ++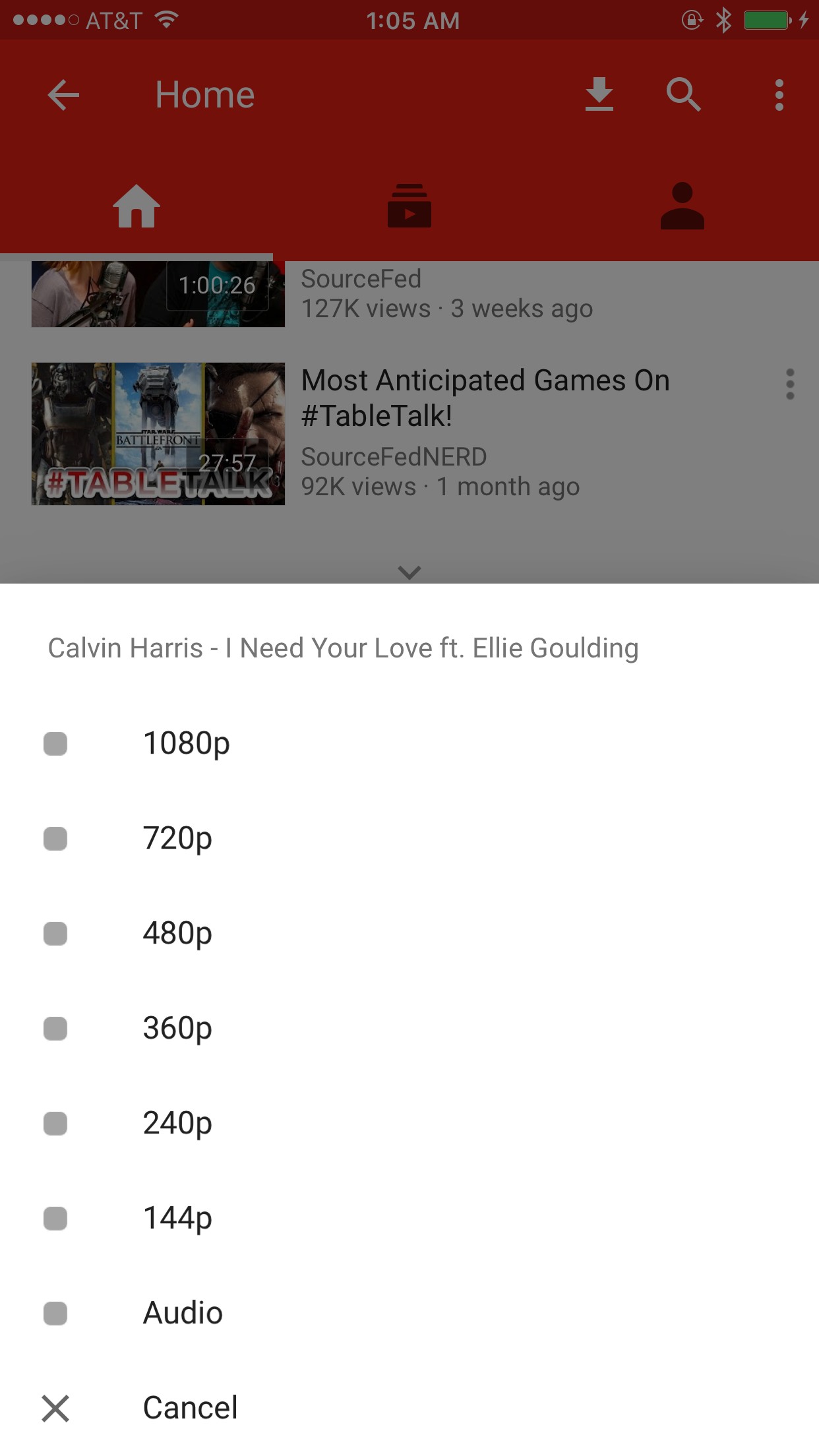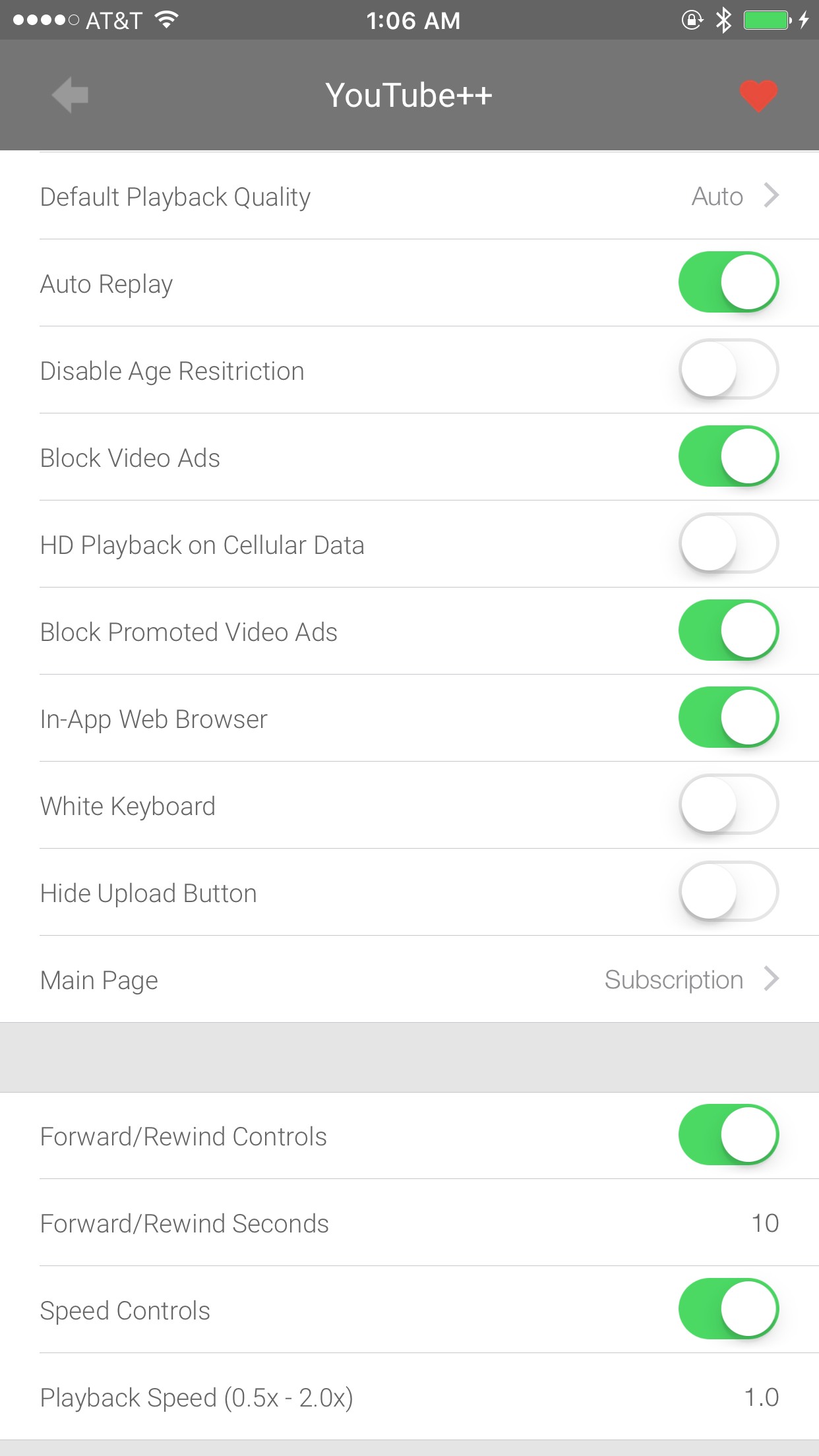 Compatible with iOS 7, 8, 9 and 10

YouTube ++ - The YouTube tweak that makes YouTube easier and more convenient to use, allows video downloads and playback speed controls.

Interface Enhancements:
• In-App Web Browser
• White Keyboard
• Hide upload button
• Choose Default Main Page
• Block promoted ads
• Block video ads
• Disable age restrictions

Media Viewing Enhancements:
• Background playback
• Forward/Rewind controls with custom number of seconds to go back/forward
• Speed controls to set video playback speed (0.5x - 2.0x)
• Default playback quality
• Auto-replay videos
• Beautiful downloads list
• Custom audio player for downloaded videos
• Play videos in background with control centre controls

Media sharing and downloads:
• Download videos
• The only TRUE 1080p and 60fps YouTube video downloader
• Choose default download quality
• Import videos to music library using JODebox
• Add videos to camera roll


***In order to provide download functionality YT++ requires a server. As such to support our development of YT ++ as a free product and pay for the servers, we've set it up to display ads near the bottom of your YouTube app. If you want to remove the ads you can tweet from the app for a 2 week removal or donate $2 for a lifetime license. Thanks for your support!***

***Please note YouTube ++ is not in anyway associated or affiliated with YouTube Inc, Google Inc. or Alphabet ***

***Also, please note that downloading videos from YouTube for which you do not have permission to do so is against the YouTube TOS. By installing this tweak you agree to use it at your own risk. Use for good not evil :)***
VerticalVideoSyndrome 2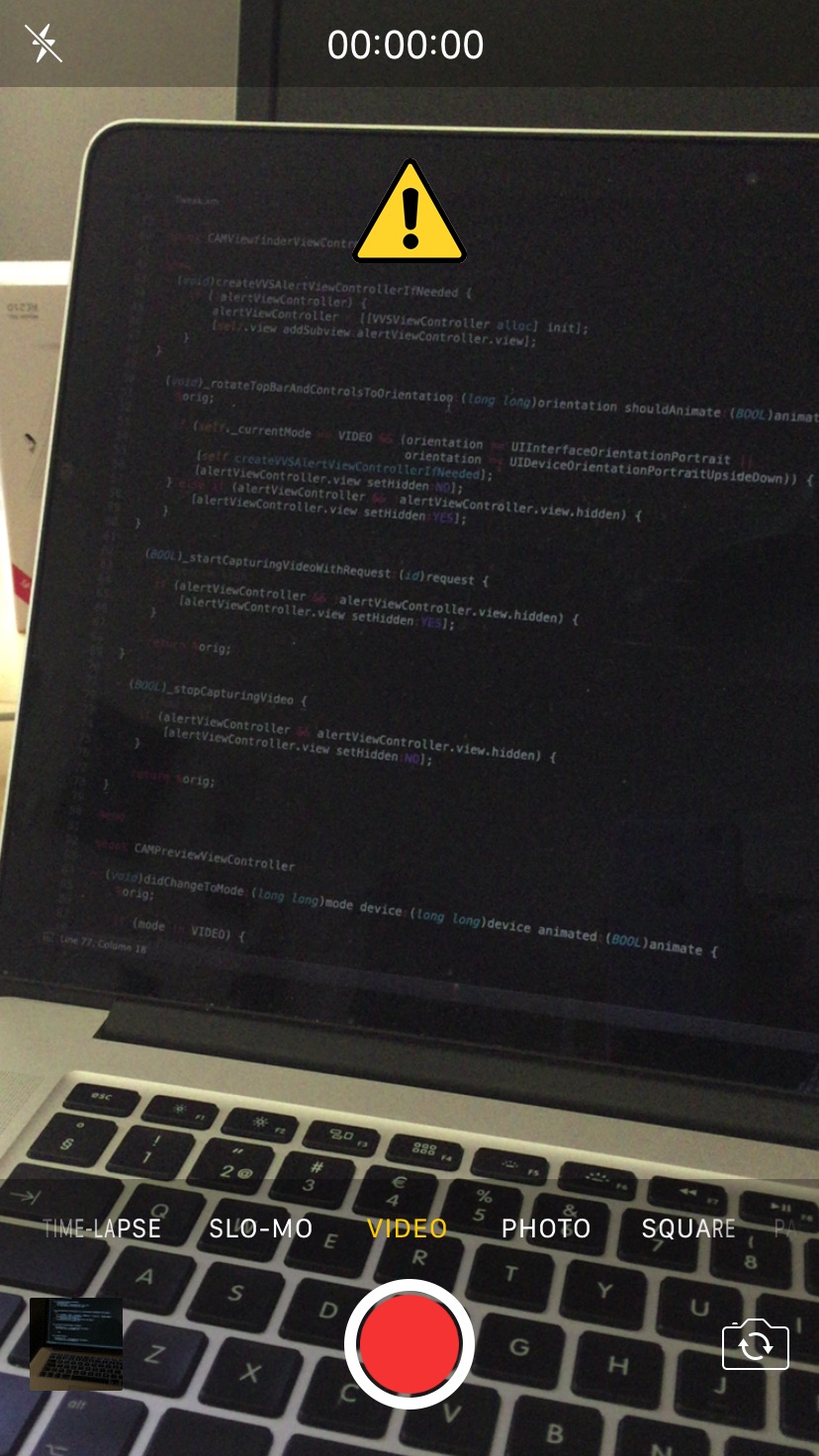 Supports iOS 9 and 10.
Works on both iPhone and iPad.
For iOS 7 and 8, use the initial
VerticalVideoSyndrome
by Josh Doctors.
Show a warning sign if the device is in a vertical orientation while in recording mode in the Camera app.
CCRevealLoader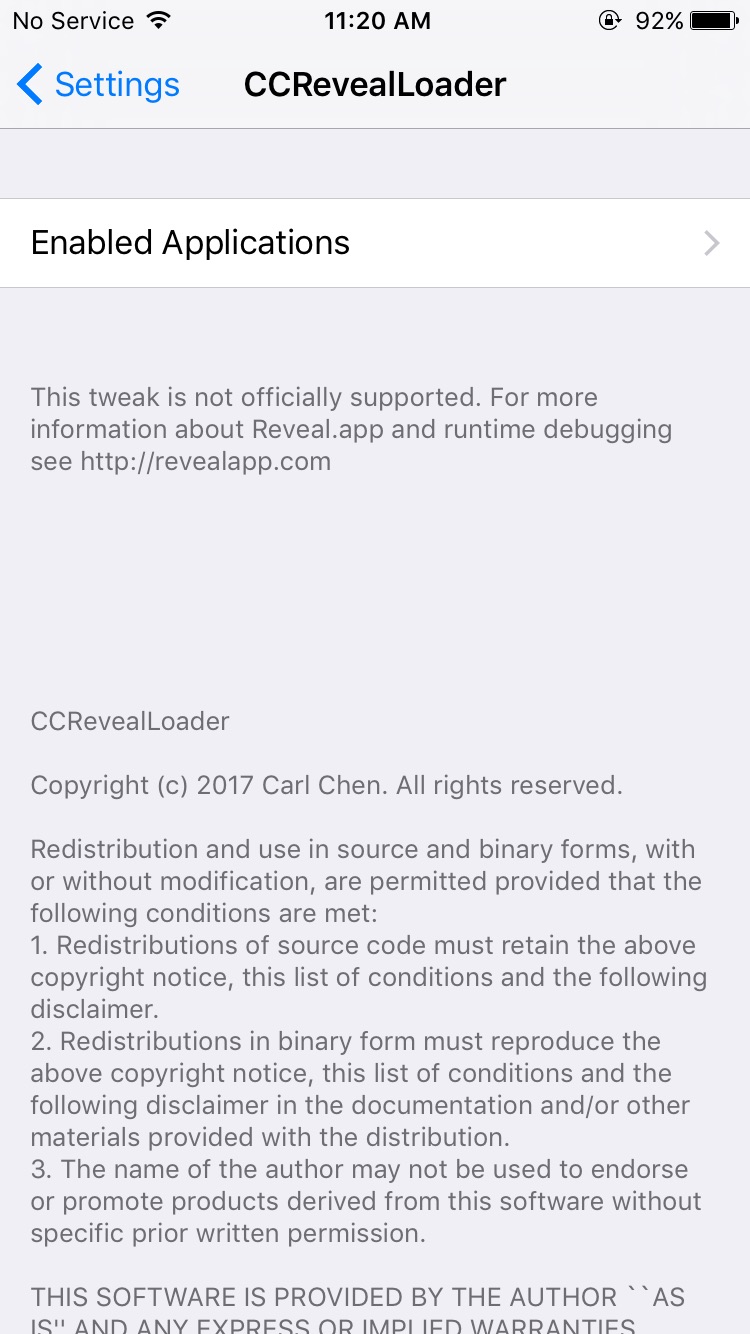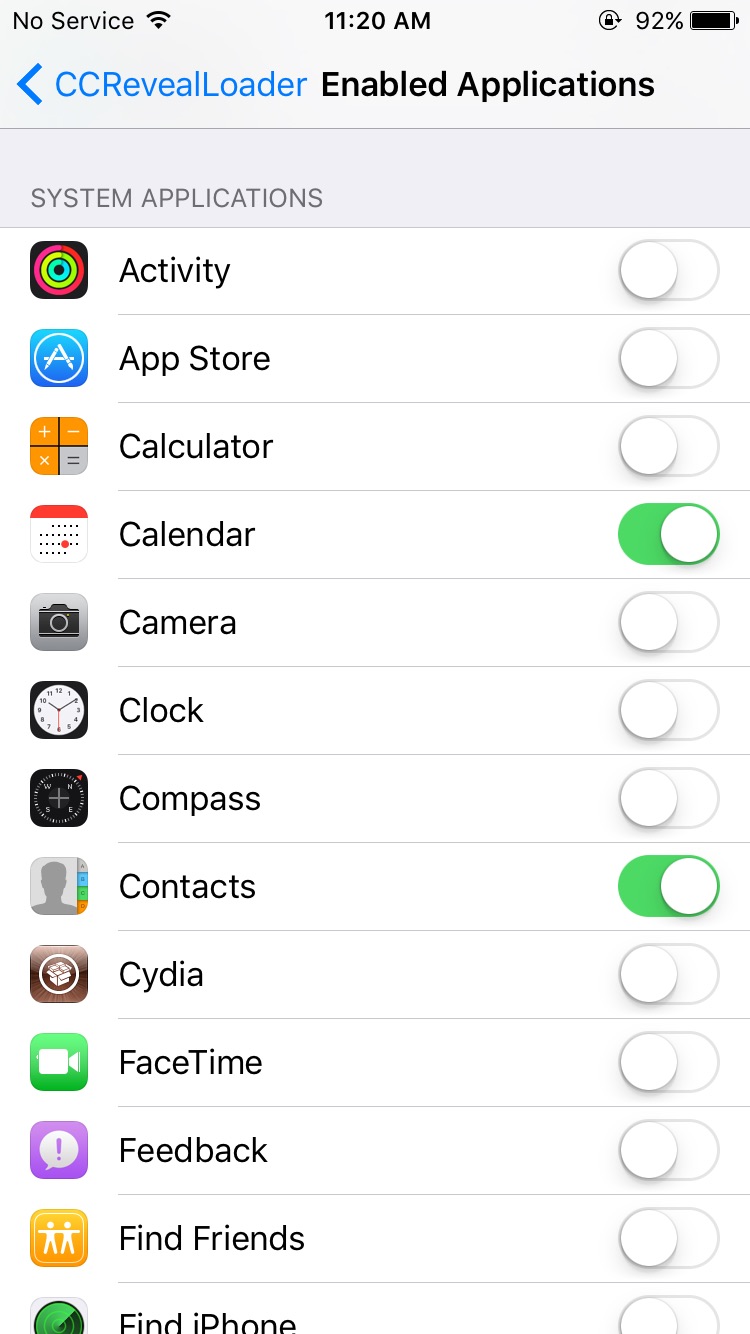 Compatible with iOS 10
Dynamically loads Reveal server framework into iOS applications.
CCRevealLoader dynamically loads RevealServer.framework (Reveal.app version 7 support) into iOS apps on jailbroken devices. Configuration is via the CCRevealLoader menu in Settings.app
For more info, see
Github
and
revealapp.co
Charge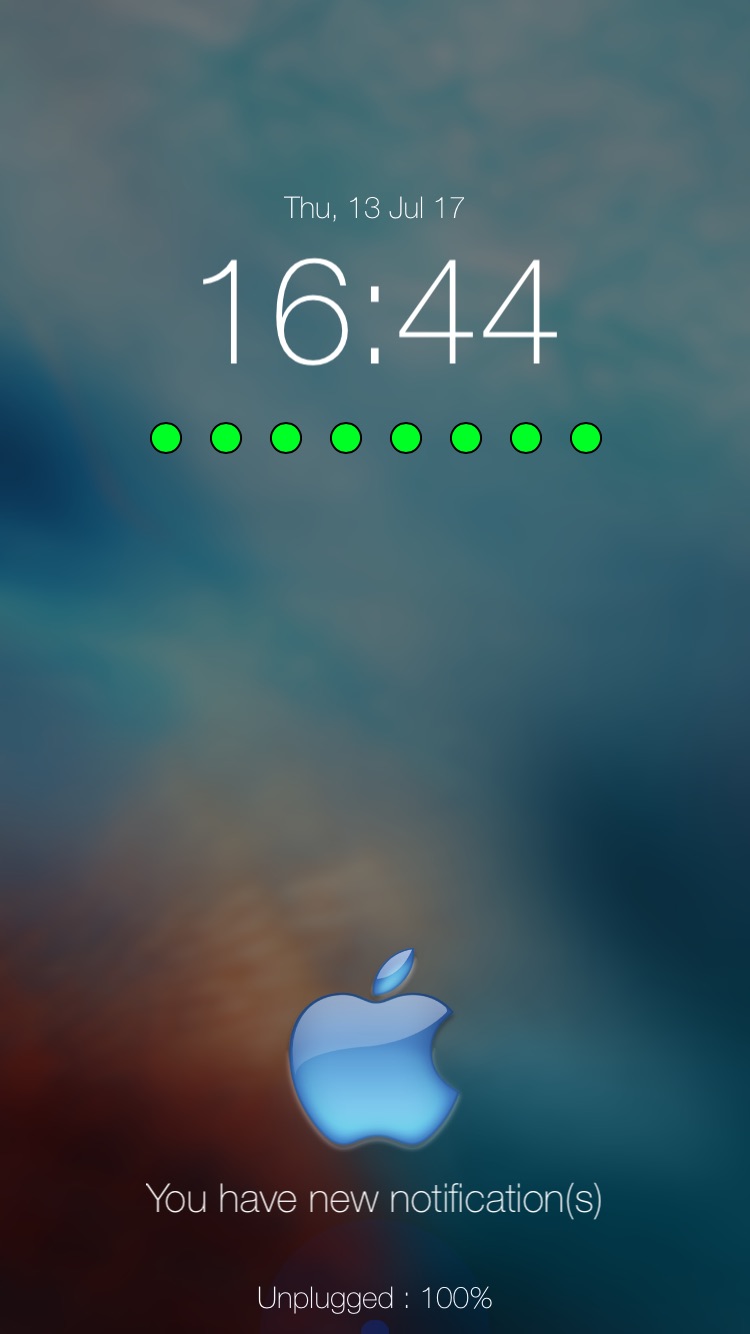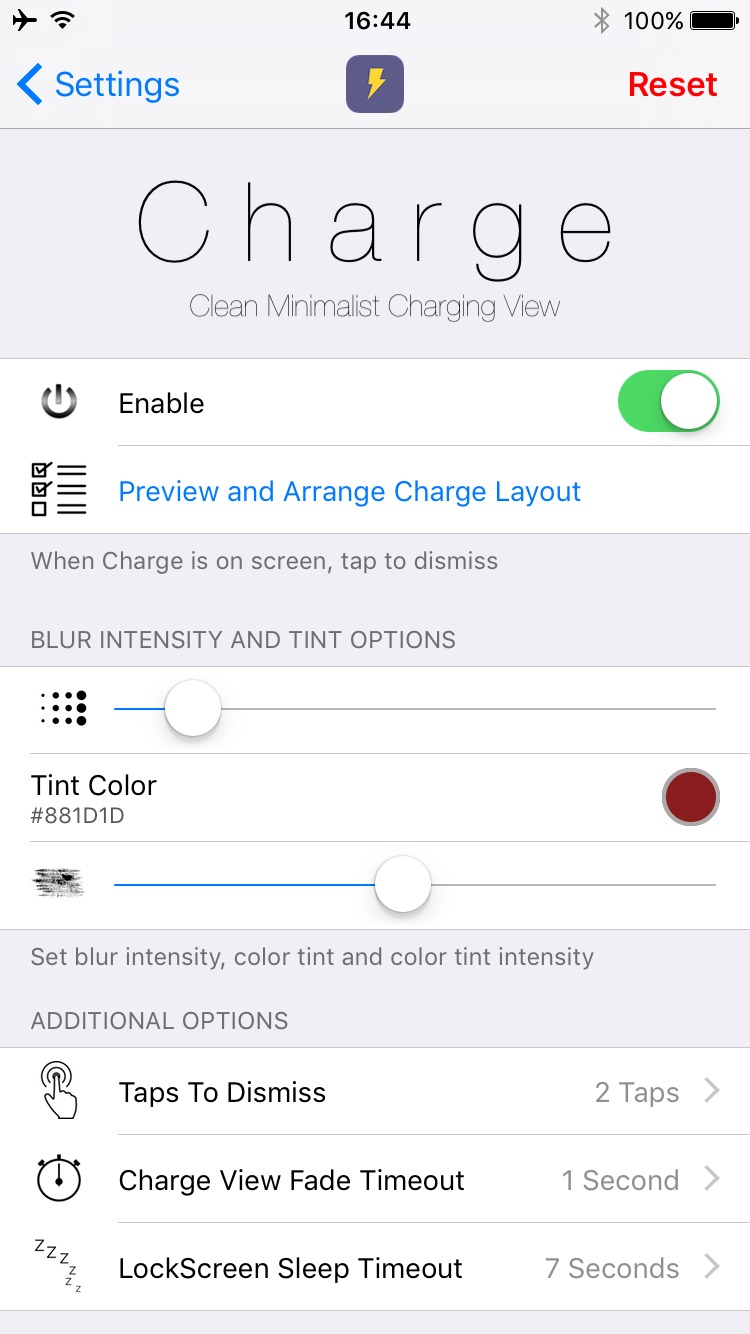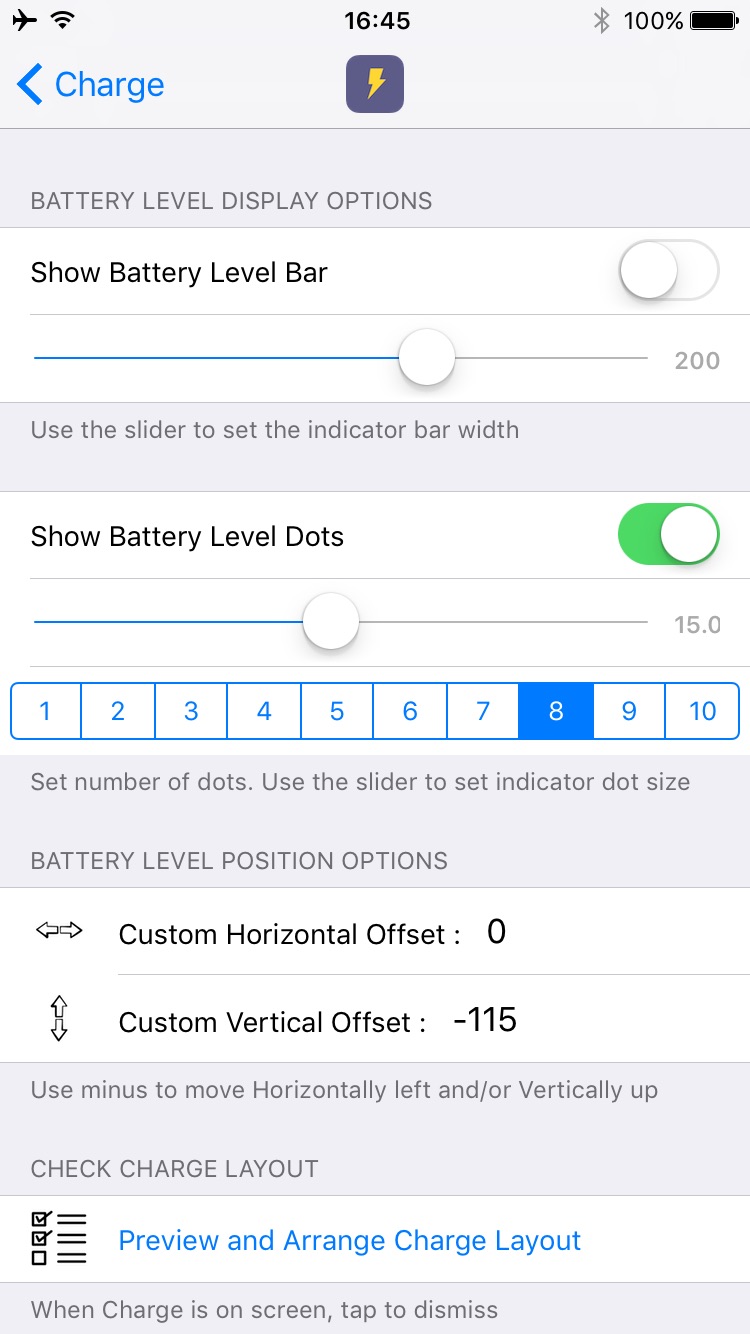 Compatible with iOS 9 and 10

Charge offers a completely customisable LockScreen charging view that's unapologetically clean and minimalistic.

Features Include

- Sleek highly customisable visuals

- Over 40 customisable options, including...
- Time, including format, color, position and size
- Date, including format, color, position and size
- The indicator, including type, color, position and size
- Battery status, including position and size
- Dynamic colors for normal, low and critical battery
- Option to remove some or all texts and visuals
- Customise the intensity of background blur
- Ability to tint background blur or set as solid color
- ... and many more

- Double tap to dismiss Charge

Configure and check layout options from Settings