Although most Apple users feel completely safe with their operating system, the truth is that
for some years now there have been more and more threats from malicious iOS malware
.
These harmful viruses are able to "hijack" the devices, steal private or sensitive information and even take full control of your Mac or iPhone.
The good news is that
there is a way to prevent these attacks
and solve any inconvenience by taking the right measures.
The most common viruses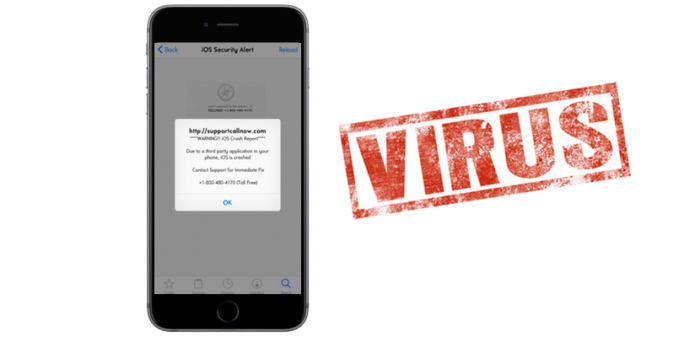 Among the
most dangerous and common viruses affecting iOS devices
is the WireLurker, discovered in 2014. It also harms the iPhone and Mac computers, and was discovered in China.
When you enter the Mac, it
can be transmitted to other devices
, and it is responsible for stealing contact data or text messages, and even take control over the device.
Mac Defender is another old but threatening virus
.
It is a fake antivirus capable of stealing the credit card information of the user of Mac or iPphone.
In order not to be a victim of any of the 2,200 viruses that exist at present created to infringe iOS, we can
prevent their possible attacks being especially cautious
.
Avoid above all things install the Jailbreak
The Jailbreak is a kind of "alternative" that iOS users can download on their devices and
allows
them
to download non-Apple applications
, customizing them at will.
Everything that sounds good does not compensate for the negative effects of installing this App on your iPhone, as it is through it that the most dangerous viruses that can infect the other Apple products using the USB connection.
Uninstall it immediately and, if necessary,
restore your iPhone to remove any malware footprints on your phone
.
Is your device infected?

How to solve it
If your phone or Mac is infected, you probably experience too much slowness, strange or abnormal problems in the performance of your devices.
Follow the steps below to solve it:
Removes all applications from unofficial repositories

.

They could be giving you access to the malware.

Uninstall all installed tweaks from unofficial repositories, because you do not know what's behind them.

Have a reliable antivirus

.

Download an antivirus from the official Apple website and be very careful not to acquire any external web applications, as they are the preferred infection route for malware.

Restore your factory iPhone

.

Maybe this option does not please you, but it's much better to start from 0 again with your device than to

be exposed to stealing your credit card information

, is not it?

One of the simplest ways to reset the iPhone from the factory is from the same device, and

T-Mobile

has prepared a handy guide in which it explains step by step how to do it

.

First you must visit Settings on your iPhone, then press "General", then choose "Reset" and finally "Delete content and settings".

This is one of the last but most effective resources to

stop malware in your devices.

, but it is advisable to make a backup of your data beforehand.
On security issues for your iOS devices, prevention is much more important than anything else.
It assumes with responsibility the download of applications and
be part of the solution denouncing any irregularities
.
Remember that a safer operating system also depends on you.