When Samsung launched the Galaxy S8, we could see how easy it was to fool your
facial recognition system
with a picture taken with another device.
Hopefully, with the
Galaxy Note 8
, Samsung would have improved the system, but apparently, it has not.
A few days ago, developer
Mel Tajon
published a video on Twitter showing how he can fool the Note 8 facial scanner using a selfie made with his phone.
In theory, this shows that anyone who has a picture of the face of a user of the Galaxy Note 8 on his own phone, you can unlock it simply by showing it to the front camera of the new Samsung phablet.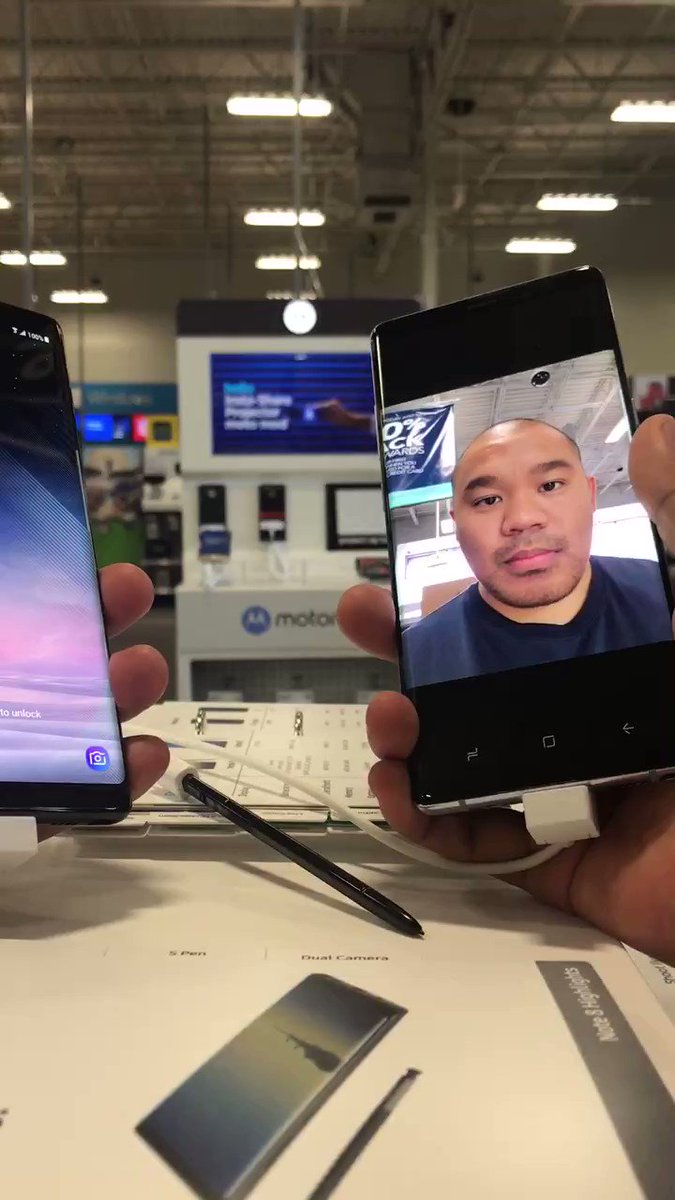 Of course, being an exposure phone, it is most likely configured to unlock when you see any face, but even so, it is worrying that it is so easy to unlock it with a photograph made with another mobile.
Moreover, according to Tajon in another tweet
also managed to unlock the Samsung Galaxy Note 8 with Facebook and Instagram profile photos
of other people from his iPhone.
Samsung itself has said that
the Galaxy S8 and Galaxy Note 8 facial scanner can not be used for Samsung Pay
, which means practically recognizing that it is easy to fool the system.
As you know, the
iPhone 8
will have a facial recognition system as well, but according to the leaks, it will be a rather more sophisticated system than Samsung, as it will use
3D infrared sensors
capable of scanning a face in thousandths of seconds , even in the dark, building a detailed 3D mesh of the user's face.
The system is said to be capable of capturing more data points than the Touch ID, which makes it
even safer than the Apple fingerprint scanner
.
In fact, according to Mark Gurman, Apple's new Face ID will be
"faster, more secure, and more accurate than Touch ID"
Next Tuesday we will know much more about the new iPhone 8 facial recognition system. Will it be as revolutionary as the rumors suggest?
we do not know, but we sure are going to be a lot better than Samsung.