The latest episode of Carpool Karaoke brings us a new location and new rhythms.
For this week the well-known program premieres a chapter starring
the Colombian singer Shakira, who along with Trevor Noah walks by his best musical successes,
anecdotes and by the popular scenarios of the city of Barcelona.
As usual, this new delivery, available from Thursday,
can be viewed from Apple Music,
for those who are subscribed to the service.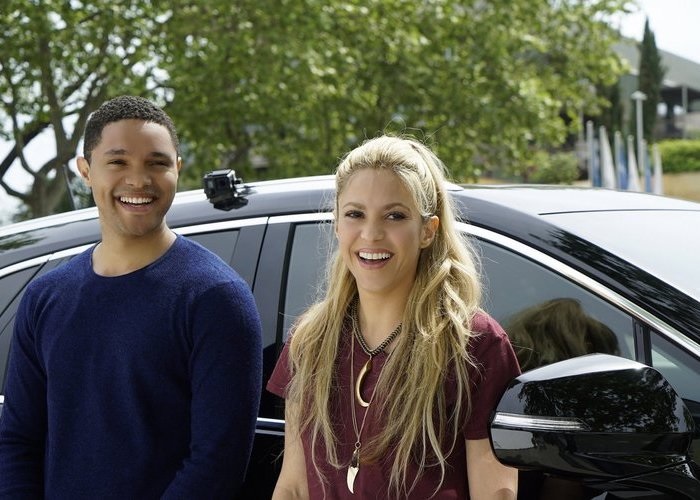 Trevor Noah and Shakira in Carpool Karaoke
According to the promotional videos, the talk between Shakira and Trevor is quite lively and cultural.
As these are not limited to singing and walking in the car, but
are lowered to interact with the hundreds of residents and tourists
who stroll around Barcelona locations such as Plaza Cataluña, Sagrada Familia and the promenade.
Among the questions that Trevor approaches the Colombian singer, is his artistic turn that turned her into a singer more related to rock to the pop star that is today.
In addition she does not miss the opportunity to
invite her to sing success Waka Waka,
who played Shakira as the main theme of the 2010 FIFA World Cup South Africa.
Carpool Karaoke is one of Apple's first productions, having bought rights to James Corden from its program, and since then
have participated artists such as Ariana Grande, Seth McFarlane, Will Smith,
Queen Latifah, John Cena and Shaquille O ' neal.
This year, Apple has made clear its interest in joining streaming content production companies that are currently enjoying great success.
And as a sign of this, they have known his effort
to join his team, influential executives in the television business,
as well as
his interest in franchises of great renown.