The iPhone X will be a reality within a couple of months when the first units of this will reach the first buyers.
While this is happening while testing the iPhone 8, the new Apple Watch and of course the Apple TV with support for 4K,
developers are rushing to adapt their applications to the format of this new device
.
Recall that when Apple introduced the iPhone X in its Keynote, made it very clear that its new design brought with it a new format.
This new screen configuration is marked by the notch at the top of the terminal screen
, where the camera is located for the selfies and the different sensors of the terminal.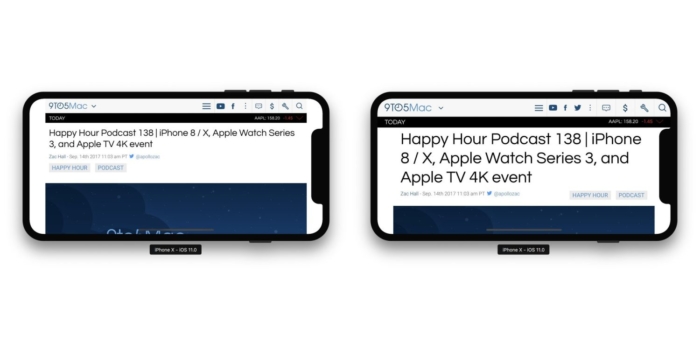 Apple has wanted to make it very clear to the community that its intention is for applications to take full advantage of the screen size of this iPhone
, occupying each side of this notch in the terminal.
For this WebKit is the navigation engine behind Safari, wanted to give a couple of guidelines for developers.
In these steps WebKit shows how
developers can work with such openings without the notch of the iPhone X tape part of the content of their apps
.
Of course here opens a debate among the thousands of applications that currently exist in the Apple landscape, where many do not know to use that screen space.
We will have to wait until the official exit of the iPhone X to see how the applications take advantage of the entire screen space of this new iPhone model
, and all the uses that will give developers to these openings.