Although it was already available in its beta version, most Apple users do not migrate to the new MacOS until the company releases the stable version.
Already that day arrived, and
is available the version 10.13
of the operative system of the ones of Cupertino, whom they
have baptized High Sierra.
Apple has already told us that the new macOS High Sierra "will introduce new technologies that will improve the functions of Mac computers. From improvements in the information storage architecture to an increase in the efficiency of video streaming to take full advantage of the power of the graphics processor ".
In addition,
the company is making efforts to improve support for virtual reality and third-party applications.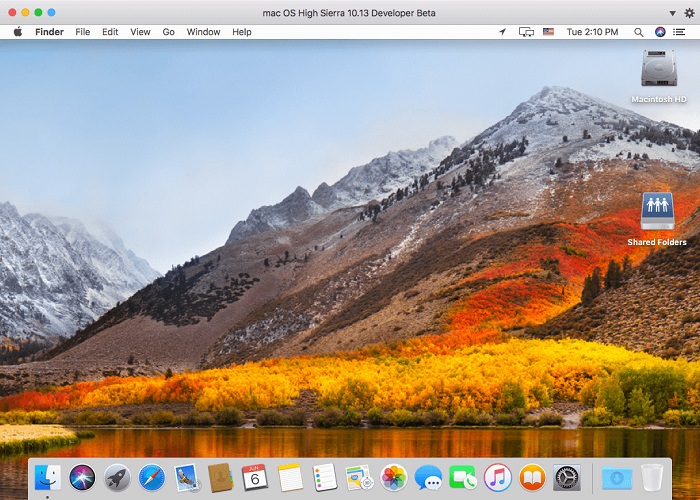 Three steps recommended before installing macOS High Sierra
Now, if for you the arrival of a new operating system is a possibility to do a complete cleaning of the software on the computer, it
is important that you consider three things before you carry it out.
1. What kind of installation do you want to do?
If your Mac qualifies to install the new macOS,
you must know the difference between an upgrade and an installation from scratch.
In the first, your files and programs will remain unchanged;
on the other hand, in the second option, the process will delete everything you have stored, files, applications and the previous operating system, in short, the machine will be left fresh out of the box.
Whether you choose to upgrade, or install macOs from scratch, you should never stop backing up the files you have on your computer.
Apple has the option to use iCloud, but you can also use Dropbox, OneDrive, or even an external hard drive with the Time Machine application.
This step is fundamental in any of the routes you choose.
If something goes wrong in the process it is very likely that your Mac will freeze,
and if you are in the middle of the installation of the operating system you will not be able to restart your machine until you have a boot disk at hand.
So before starting the whole process, download the macOS High Sierra from the Apple App Store and create a boot disk with the new operating system.
Taking these three considerations into account,
you're already protected to reboot and enjoy all the new benefits of Apple's MacOS 10.13 High Sierra.