This Tuesday
Snapchat is preparing for the launch of an Augmented Reality platform based on the work of artists such
as pop creator Jeff Koons and more.
The idea is that these works can be located in different scenarios by the users.
Although the idea sounds quite attractive, the surprise of his presentation was overshadowed by an error of the same social network.
On Monday, the address "art.snapchat.com" showed an accountant who announced a new tool for this Tuesday at 3 pm, however,
some visitors managed to advance the clock of the same and find out what it would announce today Snap CEO Evan Spiegel
at Vanity Fair's New Establishment Summit.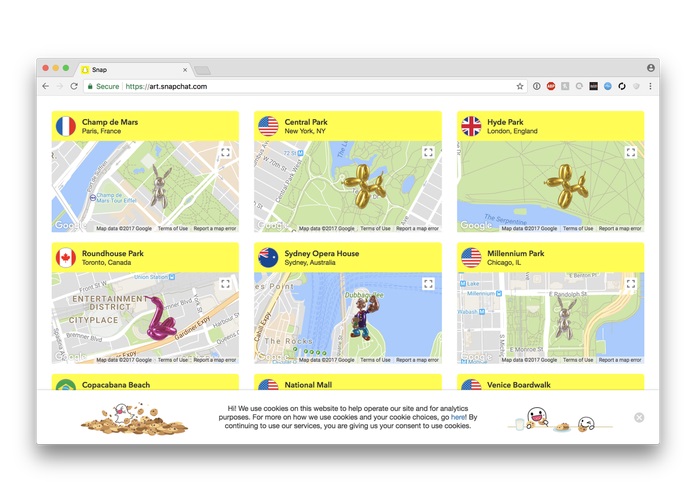 Snapchat will show Koons in Augmented Reality
Koons, is an artist famous for his giant sculptures of balloon animals.
As it was known that the idea is to show the work of Koons scattered around the world to experience and learn a little more about them.
Koons digital creations will be available in New York, Chicago, Washington DC, Los Angeles, Las Vegas, Toronto, Sydney, London, Paris and Rio de Janeiro.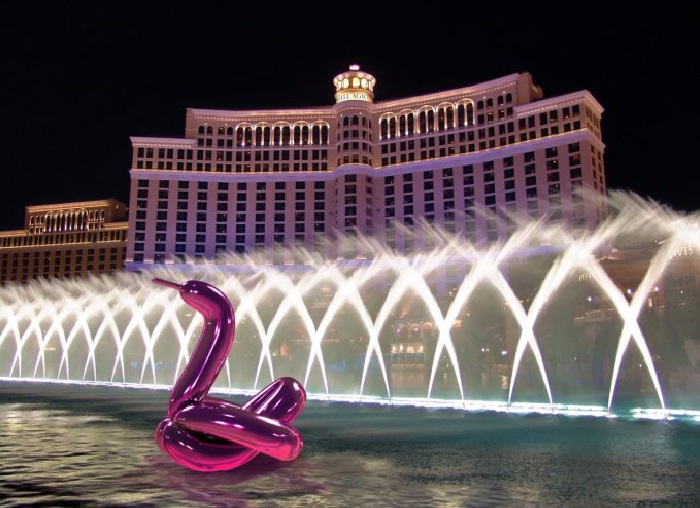 From what could be concluded thanks to the filtered information, Snapchat ART will work when users see an indicator that will show the search direction to follow until a frame is created, in which an Augmented Reality art will appear in the mobile.
The details that are missing to fully understand its operation will be known in a few hours.
Snapchat faces a bad run, but
has refused to disappear
and
with this type of applications seeks to arouse expectations that cooled with the competition that emerged after the launch of the Instagram Stories.