Apple products have always been very popular within the technological landscape,
where one of the groups that follow and acquire Apple products are the young
, and this has been shown in this market study on the products of Californians.
It has been in the
survey by Piper Jaffray
, where we can see the behaviors and trends of young people in the market where
Apple
clearly
captures all eyes thanks to several of its products that both draw the attention to young people
.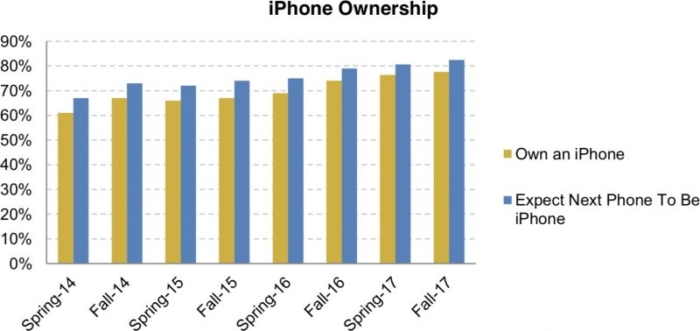 It is quite striking because in this survey 78% of young people had an iPhone almost 2% more than it did in early 2017. Of course the other big surprise comes when
82% of young people have ensured that their next terminal would be an iPhone
something shows how young people are betting on Apple products.
Undoubtedly this data has been enhanced thanks to the interest that have raised both the iPhone 8 and the iPhone X in the young,
being two products that surely we will see in the usual way in the hands of this sector of the market
that has so much to say in the world of telephony.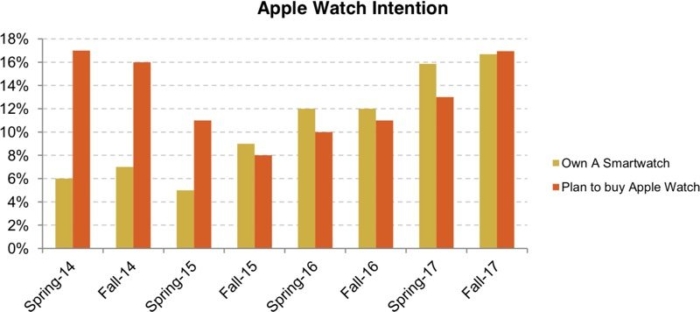 Of course, part of the attention of the young respondents is
also hoarded by other Apple products such as Apple Watch
, a product that has a 17% intention to buy by users compared to 13% of young people who were considering acquiring an Apple Watch in early 2017. Finally the service of Apple Music, has also come out in this survey among young people along with services as important as YouTube or Spotify.
Undoubtedly with these
is perfectly the power that Apple has over the younger audience in the panorama especially of the iPhone
, although surely all these figures will change depending on the country in which we find ourselves.