We have thoroughly explored the iOS App Store in search of the most succulent applications.
Finally, we have found this fantastic
compilation of free apps for a limited time for iPhone, iPad and iPod touch.
Are you going to lose them?
Free apps only today November 14
Mini Calculator Keyboard
This mini-calculator is specially designed for the user interface of the iMessage platform.
This way you can perform mathematical calculation operations with your project compis.
Compress Video
Thinking of freeing up some storage space on your iPhone and / or iPad?
Take app!
Compress Video will allow you to
compress videos to save space
, and without losing image quality.
3D Earth Weather Widget
A beautiful application that shows beautiful 3D images of the planet Earth while providing you with all the
meteorological information
you need: temperature, rainfall, humidity, atmospheric pressure, visibility, thermal sensation ... Very complete and ... FREE!
Magic Pic Frame Pro
This is a fun app with which you can combine different photographs to
create
wonderful
collages
with effects, texts and other retouching.
Magnifier Flash
Magnifier Flash is an application that works like a magnifying glass for your iPhone with 6X zoom.
A useful tool for reading!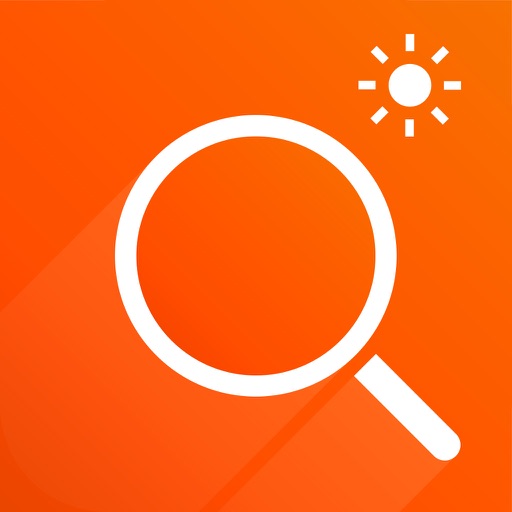 Audio Notebook
Audio Notebook is an application that allows users to
collect annotations through audio
.
Ideal for university students and professionals who work on projects.
Celleste: Insect Planets
Celleste is an entertaining strategy game with many levels that has an artistic section worth mentioning.
Focus Stopwatch
Focus provides a new way to manage time and organize work.
It is a tool to improve productivity with stopwatches, to-do lists, 3D Touch functions ...
Forest Rush
Forest Rush is an endless 2D runner in which you control an explorer through a jungle full of dangers.
Horse Breeds Expert
A collection of images of horses with very detailed information.
It contains a mini-game, different views, data search and favorites.