How we like free apps ...!
From NewCydiaTweaks we select a list of applications that are available for
free for a limited time in the iOS App Store
so that you can download them on your
iPhone, iPad and iPod touch
.
The collection of free apps today is based on a series of
daily offers
that Apple approves in its online store.
And today there are very succulent promotions!
In this list of
FREE APPS you will
find games as wonderful and entertaining as Sonic The Hedgehog 2 and such useful applications as iScan Pro.
Free apps for a limited time - November 22
Sonic The Hedgehog 2 Classic
Who has not played with the fast and intrepid blue hedgehog of SEGA?
Today, for a limited time, Sonic The Hedgehog 2 Classic is available
completely free
for iPhone and iPad.
A classic that can not miss on your device!
Fliptastic Pro
Fliptastic Pro is a great
photo editing
application
that allows users to create images, videos and slideshows for Instagram, Facebook and YouTube.
It has all kinds of special effects, transitions, filters and background audios.
Dog Emojis - Sticker Pack
How adorable are some stickers ...!
This doggie stickers pack is
available for
Apple's
iMessage instant messaging app
.
And the design of the stickers is not bad.
iScan Pro: Scanner For Docs
iScan Pro is a useful tool to
easily scan your documents
from iPhone, iPad and iPod touch.
It has many editing features to make the process easier and more efficient.
Night Vision Camera
Night Vision Camera, as its name suggests, is a free app that
works as a night vision camera
.
Thanks to a complex algorithm you can use your iPhone's camera in the dark.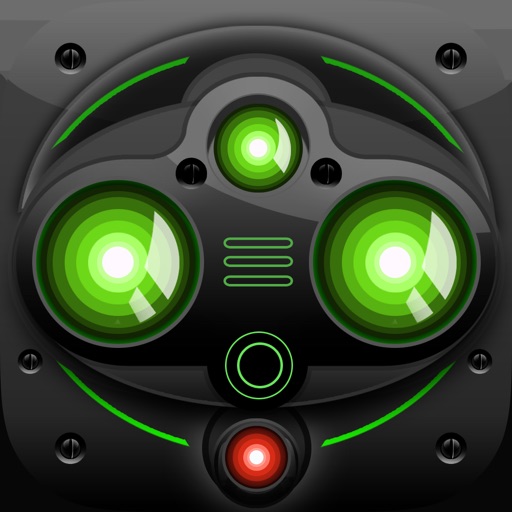 Scythe
Scythe is a synthesizer that will allow you to
create and design all kinds of sounds and melodies
.
Unfortunately, the application is only available for iPad.
Stopwatch +
Stopwatch + is an elegant
timer and stopwatch
with a very visual design and some very useful functions.