The change introduced by Apple with its innovative iPhone X -
not in vain one of the best inventions of 2017
- has encouraged investors and analysts to analyze what is coming for 2018. Until now, several agree that
Apple will present three models with which, above all, it seeks to popularize its facial recognition technology.
As it is normal in these dates, little by little they add characteristics to what could be the premiere of Apple next year.
In this regard, Nomura analysts have recently claimed that
one of the iPhone's 2018 will come in a size of 6.5 inches as the iPhone X but with a larger OLED screen.
Apple will also launch a successor to the iPhone X with a 5.8-inch OLED screen, while
the third low-cost model could have an edge-to-edge LCD screen and TrueDepth face recognition, and could be priced between 650 and $ 900.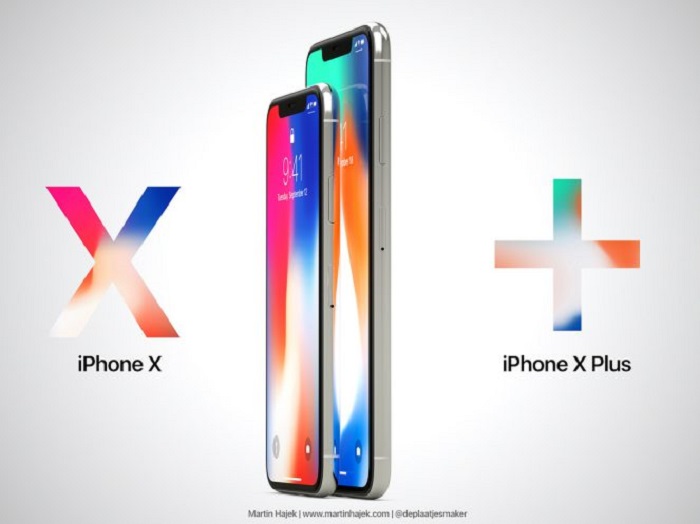 According to the report made from
Nomura it
is expected that these devices are similar to the current iPhone X, according to analysts.
It is expected that Apple's True Depth camera system used for facial recognition will be similar to this year's design, and that
Apple may present a new storage level of 512 GB.
According to the same report, Apple's strategy for the 2018 iPhone will consist of:
We believe that the goal of the new iPhones is to optimize these technologies in terms of performance and costs and adopt a broader iPhone portfolio, instead of introducing more important technological changes in the new iPhones ... the specifications of the 6.5 OLED models and 5.8 OLEDs are basically the same as those of iPhone X (5.8 "OLED), except for the size of the screen and compatibility with dual SIM cards of 6.5" iPhone ".
The
predictions
of Nomura match which recently published the renowned KGI analyst Ming-Chi Kuo, always a reliable source in this area.