It really does not take long for Instagram to decide to make a new update.
And users appreciate it.
This week the company belonging to Facebook has presented a functionality to keep up with our interests;
it is
an option that allows us to follow hastags as we normally do with the profiles of friends, companies or
influencers
.
This new feature will allow Instagram to use its algorithms to choose some of the highlights of publications that have that hashtag selected by a user, but
unlike what happened previously, these new images will be mixed with the rest of the publications of our feed.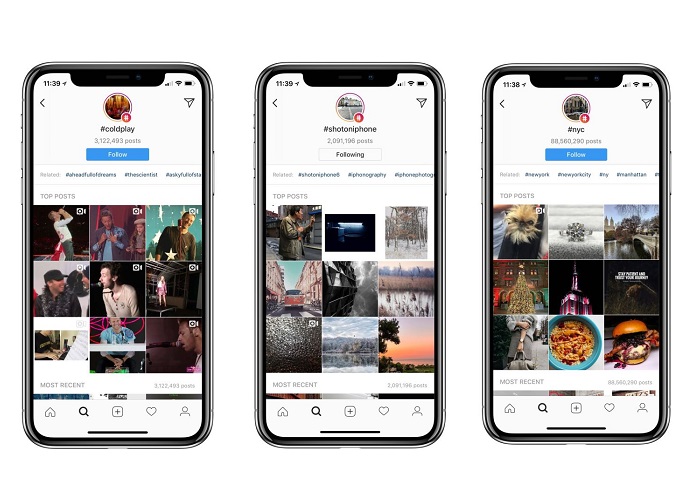 How to follow hashtags on Instagram?
Those of us who use social networks
know the importance of hashtags when looking for or sharing specific content: thanks to them, we know new profiles or find new followers,
related by a word, such as the name of a city, a meal, an emotion, an event and a long list of possibilities.
To access this functionality, we should only look for a topic of interest or press a hashtag in a publication.
However,
as with the other Instagram accounts, hashtags respect the privacy settings
, so if our account is private, only those who follow us can see the hashtags we follow.
This feature was initially rumored earlier this month, but is now being implemented for all users.
Instagram is a free download from the App Store.
And, as Instagram has reported,
this change in the way to use hashtags is the beginning of several modifications that will come to the app.
Today
Instagram has 800 million users,
a figure that will increase from one moment to another, all while the taste to show our daily life - in our way - is a difficult taste to leave.