2017 has been the year of the iPhone X and no one doubts it.
However,
other devices presented by Apple, have also been expected with great expectation,
including the HomePod, but each time, it takes longer.
So and around the delay of the smart speakers of Apple,
the head of marketing of the company, Phil Schiller, declared on the why of the delay of HomePod,
and made reference to other software errors and holes of security discovered a few days ago , which according to him, were due to a bad week for Apple.
Schiller reflects on Apple's year
In an interview published Sunday by The Telegraph, Schiller seemed relatively unobtrusive as he reflected on Apple's year.
He did not promote the company's successes or express much concern about the setbacks.
It was a very new year for us.

It was something we had been planning ... we wanted the opportunity to create a new generation phone as we have done every year and that was (the iPhone 8).

At the same time, we wanted to create something that was even more aggressive, even further from where the iPhone had gone, and that is the iPhone X. It's something we have not offered that way but it worked very well.
In the interview, he also took the opportunity to consult Schiller about HomePod, and why he did not get to the stores in time for this year's Christmas shopping season, despite his big revelation last spring.
Given this,
Schiller said that Apple was not going to launch a product that he believed was not ready.
"Some companies like to settle things, even if they do not believe they will be successful from the start.
We care a lot about the quality of the things we want to put there and, therefore, if it is not ready yet, it is not ready yet.
Undoubtedly, the statements of the head of marketing of Apple are in clear consonance with
the policy of Apple to offer their products when they pass all the quality tests and not just to meet an agenda.
A clear example of this, we saw it last year with the delay of AirPods;
and as it continues to show until today, they were worth the wait.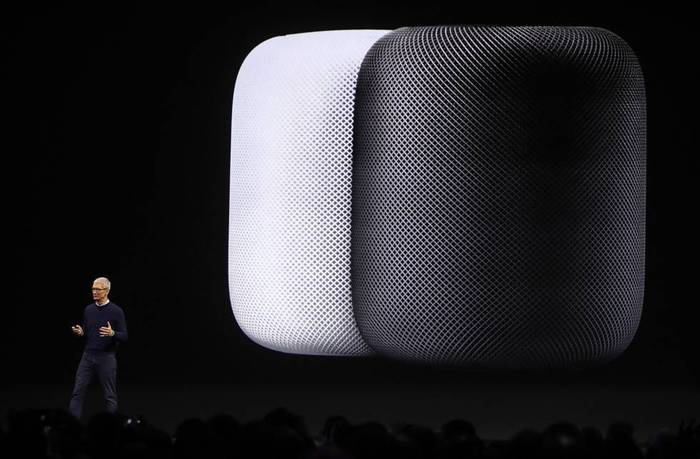 Finally,
Schiller was interviewed about a series of technical problems, including security holes in macOS and HomeKit, as well as an iOS bug
with autocorrect that replaced the letter "i" with a question mark.
Regarding this, he explained.
We just had a bad week, "he said.

"A couple of things happened, that's all.

The team will audit the systems and look carefully at the process and do a thorough search, and do everything possible to prevent this from happening again.
So and with great relevance, Schiller knew to summarize a large part of what has been the year of Apple