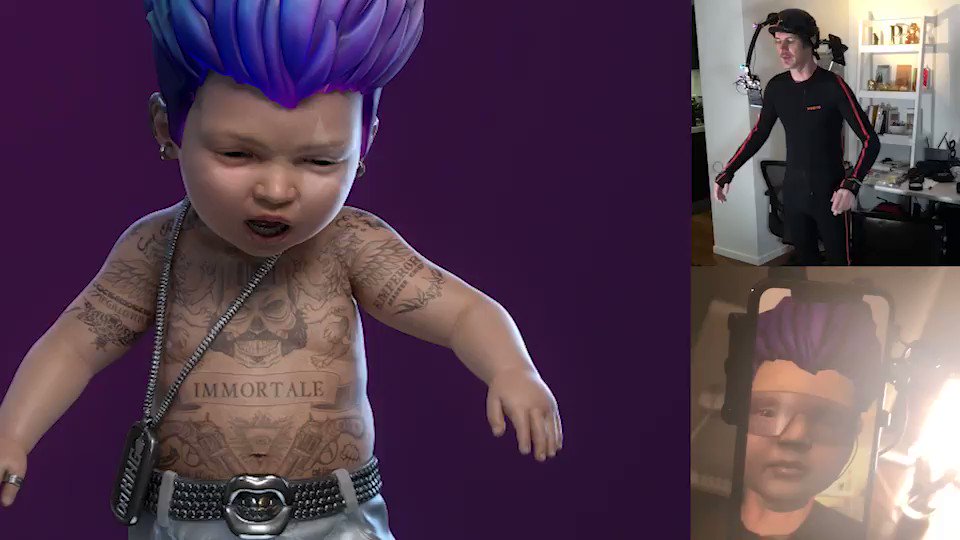 Doing something like what you see in the video below, only a couple of years ago, was really expensive.
Today thanks to the iPhone X and a suit with relatively cheap motion sensors, it is possible to play a virtual character with great accuracy.
The iPhone X with an App that tracks your face is responsible for transmitting to the 3D model of that
avatar
all your facial expressions, while showing on the screen that same face so that the actor can have a reference of how he is doing .
The result of what can be achieved with that set of sensors TrueDepth to which Apple has given access to developers from the first day, is impressive.
Hopefully one day, in future versions of iOS, Apple will take this even further allowing for example that the Animojis last more than a few seconds or that can be recorded and shared more easily, instead of being held in the Messages App.
The Animojis are very good, are undoubtedly one of the things that surprise the iPhone X, but it is also true that having them in the Messages App is not the best way to take advantage of them ... in that place, they are limited only to small amusements that one can have when sending messages with this App, which is fine, but greatly limiting its true potential.
Hopefully also in later months there are developers who can create more Apps to do things like the above video or the Animojis.